Sienna's Over Older Men
Sienna's Over Older Men
Sienna has gotten a bad rap lately, what with calling Pittsburgh Sh*ttsburgh and reportedly throwing a tantrum when she wasn't allowed in a night club. But with Factory Girl coming out it seems like 2007 is a brand new chance for Sienna to turn her rep around. Along with the new year she hopes to find a new man. Sienna and Jude are supposedly over for the 6,000th time and now she is looking for a totally different kind of guy, one that is substantially younger than the guys she's been with in the past. Here's more: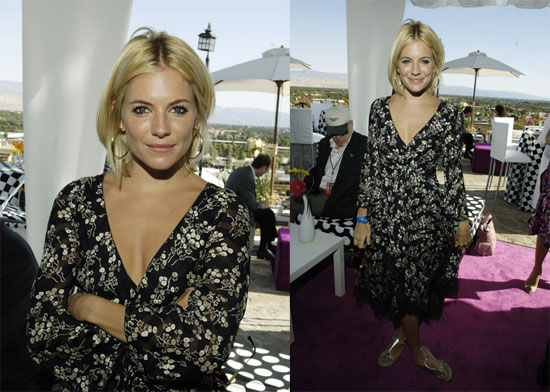 The 25-year-old actress - who romanced Jude Law, 34, and Daniel Craig, 38 - wants someone younger because her past lovers couldn't keep up with her.
She told Britain's First magazine: "They want a mature, sophisticated woman, who can look after them emotionally.

"But they also want me to be a sexy young girl at the time. I can't do both. Because I behave like a crazy young thing sometimes they can't keep up with me."
Sienna should be hanging out with younger men. She's young and she should have fun. Hopefully she'll turn her image around in the new year. For more pics of Sienna looking cute at the SAG Foundation Brunch and hanging with Babel's Rinko Kikuchi just read more