Will Smith Not Converting To Scientology
Will Smith and his beautiful family attended the The Museum of Moving Image Salutes event last night in NY. In other Will Smith news, we are hearing that although Will and Jada are good friends of Tom and Katie, they wont be planning to follow in Tom's religious footsteps. Here's more: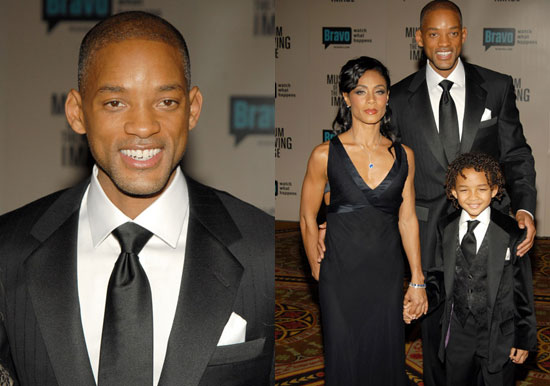 Tom Cruise and his buddy Will Smith chatted about Cruise's religion, but Smith won't be converting to Scientology quite yet. "I've talked to Tom about it," Smith said, reports WENN. "[There are] lots of incredible, wonderful concepts [but, my wife] Jada and I don't necessarily believe in organized religion." Besides, he said, his late grandmother would object if he embraced the controversial religion: "I was raised in a Baptist household and my grandmother would get up out of her casket." ...
Lots more pictures of Will and the fam, so read more