Some Ladies Walk, Some Run For Breast Cancer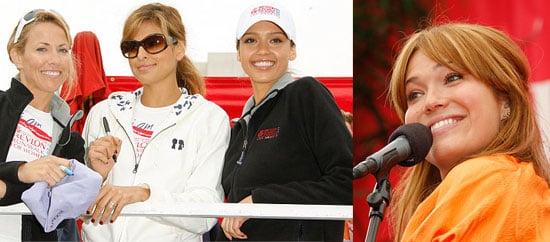 0
Some Ladies Walk, Some Run For Breast Cancer
Jessica, Sheryl and Eva were a few of the celebs that donned their sweats to participate in the Revlon Run/Walk For Women in LA this weekend. It's always wonderful to see all these strong women out to support the day, at which all donations benefited breast cancer awareness. Mandy, who made it to the NYC version last week, also got to perform some of her new stuff at this one while cancer survivor and brand new mom Sheryl looked fabulous and healthy, proving to be an inspiration for women everywhere.
For more pics of the lovely ladies including Beverly Mitchell and Fran Drescher, just
Images include Mandy Moore, Jessica Alba, Fran Drescher, Beverly Mitchell, Pat Benatar, Sheryl Crow, Eva Mendes.