Stars Of Tomorrow Show the Power of Youth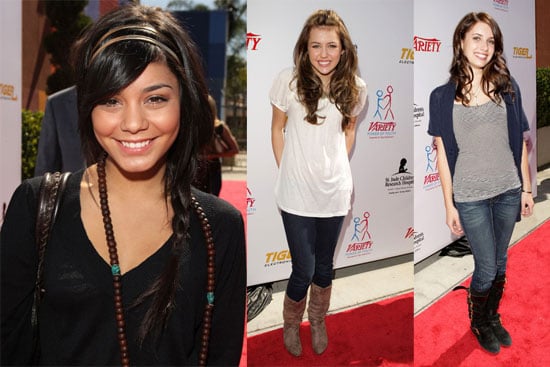 0
Stars Of Tomorrow Show the Power of Youth
Some of Hollywood's most promising young stars joined forces over the weekend for Variety's Power of Youth Benefit in LA. Vanessa Hudgens got right to work on improving her somewhat tainted image, joining fellow starlets Miley Cyrus and Emma Roberts on the red carpet. All of the proceeds went to St. Jude Children's Research Hospital, so it's pretty great to see that Hollywood's teenagers are already getting into philanthropy and giving back. Hopefully they can keep it up as they continue their rise to fame.
Lots more pics including Cole & Dylan Sprouse, Jonathon Lipnicki and Marlo Thomas so just
Images include Dylan Sprouse, Miley Cyrus, Cole Sprouse, Emma Roberts, Vanessa Hudgens, Kat Dennings, Madison Pettis, Devin Werkheiser, Andrea Bowen, Ashley Benson, Jonathon Lipnicki, Marlo Thomas.