Stavros Tries to Tame Paris
Paris and Stavros might be back together but that doesn't mean Paris has stopped partying. Here she was leaving Butter this week in NYC with House of Wax co-star Elisha Cuthbert. Stavros, however, thinks that he can tame Paris into leaving her partying behind. His parents evidently don't approve of Paris' lifestyle and won't even meet her. He thinks if he can change her they might come around. Here's more: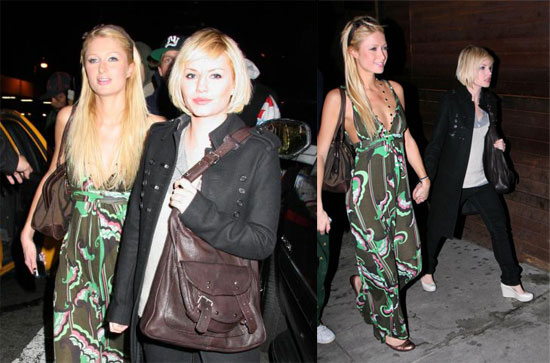 STAVROS Niarchos is trying to rein in potential fiancée Paris Hilton so he can bring her home to his parents, who are less than thrilled with his choice in girlfriends. Niarchos was doing everything in his power to get Hilton home at a decent hour last week end in Miami, where he took a break from studying art to party it up with Paris, Nicky Hilton and Brandon Davis. But on both Friday and Saturday nights, he argued with Hilton, trying to convince her to go back to their room at the Shore Club (she wanted to stay out). The two were also seen exchanging words outside of Ink.
It looks like Stavros has got quite a project ahead of him! For more pics of Paris and Elisha just read more