After Madonna rocked my world, U2 is my second favorite show. I love seeing them live. While I have not had the chance or really the desire to see The Rolling Stones, I can see how they took the top title this year as the top grossing tour knocking U2 off the #1 spot. Here's more: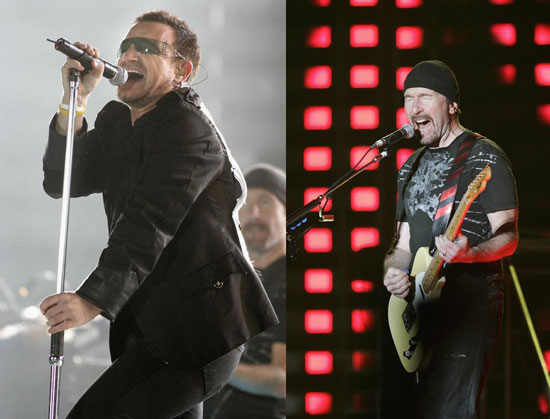 Since August 2005, the band have grossed $437m (£226m), playing 110 shows in front of 3.5 million fans. The Stones' success comes despite the tour being dogged by delays and cancellations due to throat problems for lead singer Sir Mick Jagger, 63.

Irish rock group U2 previously held the record for the top-grossing tour, according to Billboard. Their recent Vertigo tour grossed $377m (£195m).
More of the fabulous band rockin' out so read more