Stunning Salma Stars in Ugly Betty
Salma's show Ugly Betty has helped ABC become Thursday night's Must See TV (sorry NBC). Now we hear Salma has plans to guest star on the show just in time for November sweeps. The executive producer will be on the Trust, Lust and Must episode airing November 2nd. Wow - what a good night. The OC premiere and Salma on the 2nd! Here's more: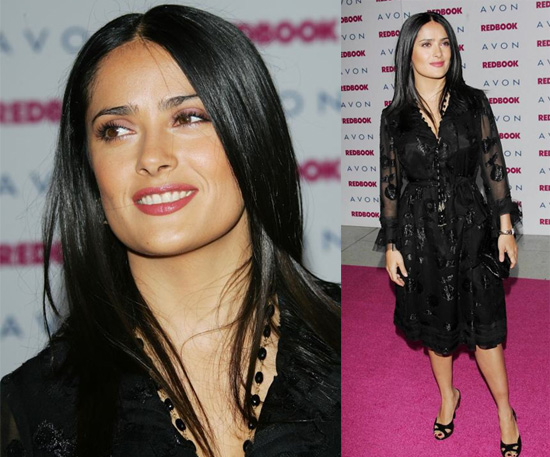 Executive producer Salma Hayek will go in front of the cameras for a multi-episode story arc on "Ugly Betty," ABC's new hit comedy. The role marks Hayek's first appearance in a network television series. Her first guest starring appearance will be in the "Ugly Betty" episode "Trust, Lust, and Must," airing Thursday, November 2 (8:00-9:00 p.m., ET) on the ABC Television Network. She'll appear in three more episodes throughout the month of November.

Hayek will play Sofia Reyes, a newcomer to the Mode scene who will leave a lasting impression on Daniel Meade (Eric Mabius) and Betty Suarez (America Ferrera).
Salma was hilarious in the pilot episode. Looks like she is taking her producing role very seriously and helping out a show that has great potential. More pics of stunning Salma at the Strength & Spirit awards so read more