Superman Returns Premiere
Kate looked super skinny at the Superman Returns premiere last night. Her man Orlando was by her side at the movie and the after-party but they walked the red carpet separately. The movie is expected to set records and the SUPER reviews should help.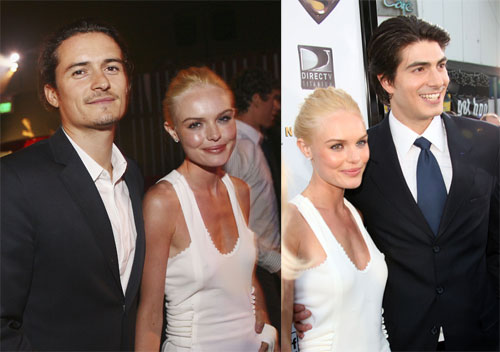 Variety was just one of the many to give the movie a fabulous review and Brandon Routh should be proud. He has huge shoes to fill and seems like he did a pretty good job. Variety wrote, "One can praise newcomer Routh very highly indeed simply by saying that he carries this giant film with apparent effortlessness." However they did not feel the same way about Ms Bosworth. Variety said, "You never get a strong sense of the woman inside the newshound with an unrivaled inside connection to the most famous man in the world." Maybe she'll do better in the sequels.
A gallery of images from the evening including more Orlando, Kevin Spacey, Eva and Tony and more so read more