A Surprise Wedding for Beyonce and Jay-Z?
Beyonce is everywhere promoting Dreamgirls this week but could something bigger be about to go down in her life? Monday night she left her own premiere early to spend some time with Jay-Z. She said she had rented a private plane and was whisking him off to surprise him for his 37th birthday. She evidently has four days of partying planned as well. That's some birthday! Either that or there's more in store for Jay-Z than just blowing out candles. Here's more: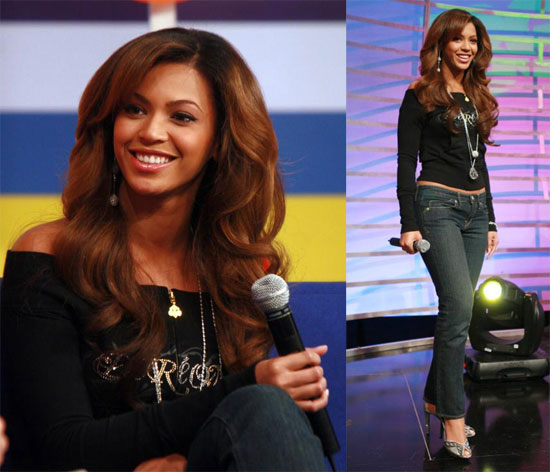 Knowles, Jay and some Def Jam executives were at STK on West 12th Street on Saturday talking about the four-day "party" - but insiders say it will be more than a birthday celebration. "Beyoncé is throwing Jay a four-day birthday party, but it's really a wedding," said one source. Guests, including family and close friends, were told to have passport applications filed by last Friday so they can attend the bash on a yacht in St. Barts. But insiders said the guests will also be ferried over to Anguilla for the wedding at Cap Juluca, a five-star resort with Moorish villas. Another spy said Knowles and Jay-Z had toured the site earlier this year and approved it for their nuptials. Reps for Knowles, Jay-Z and Cap Juluca didn't return calls or e-mails.
Beyonce always denies the wedding rumors but these two have been together for four years so it would not be surprising if they took it to the next level. However, the way these two love to party, a four day birthday bash wouldn't be out of the ordinary for them. Let's just hope that the wedding isn't a surprise for Jay-Z as well! More pics of Beyonce on BET so just read more