Is a Tabloid Spy Tainting Lindsay's Wonderland?!
Is a Tabloid Spy Tainting Lindsay's Wonderland?!
We know LL is working hard on her rehab recovery, but it's an unfortunate coincidence for Linds that someone on staff at Wonderland happens to also be a gossip writer. It's good news for us since we know we can't go one week without knowing LL's whereabouts. Apparently all are aware about this conflict of interest, but boundaries are set to maintain privacy. R&M reports: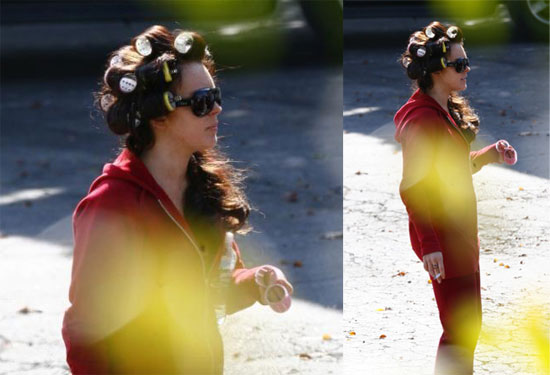 Cathy Griffin, the media rep for the Wonderland Center, where Lohan is a patient, is N.Y. Post gossip columnist Liz Smith's Hollywood rep. Griffin also writes for People and L.A. Confidential, as well as publications in Australia and Britain like Hello! magazine.

Asked about the possible conflict of interest, the center's executive director, Dr. Howard Samuels, told us, "We have a confidential facility. Anybody that leaks anything about anyone is automatically fired." But did he know of Griffin's résumé when he hired her? "I hired the person," said Samuels. "I hire people I can trust."

Griffin herself confirms her dedication to the center's strict policies and adds, "I still work for Liz Smith, and she's aware of my associations. I'm very clear on where all the professional boundaries are."
Sounds a little fishy to us, but as long as LL is working on getting better and concentrating on her career then who cares if Cathy is telling Liz what a wonderful facility Wonderland is for Lindsay.