Take Our Madonna Trivia Quiz and Win Her Entire Catalog!!
We're so excited for tomorrow's release of Madonna's Hard Candy we can hardly contain ourselves! To celebrate, we're giving one lucky reader the entire Madonna catalog, including all of her compilations and the Confessions DVD. From her self titled first album through Like a Prayer, Ray of Light, American Life and everything in between. How amazing does that sound? It's the perfect way to celebrate her new release. All you have to do to be entered to win is LOG IN and take the quiz below (if you don't log in, your entry won't count) between now and 12 p.m. (PDT) Monday, May 5, 2008. How you score on the quiz doesn't matter, you just have to take it. Check out the official rules here. Now show us your Madonna love!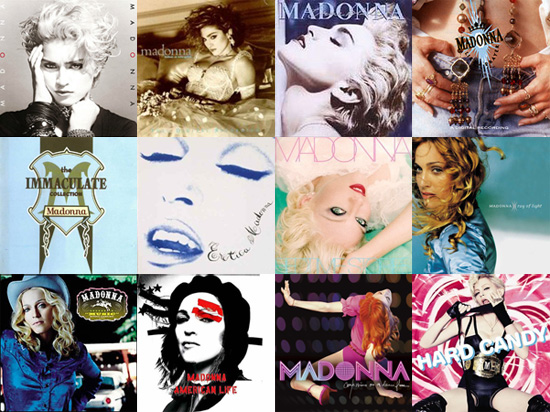 This quiz has been closed and is over.
Results
The average score is 2.4 or 47%