The Tall and Short of the ACE Awards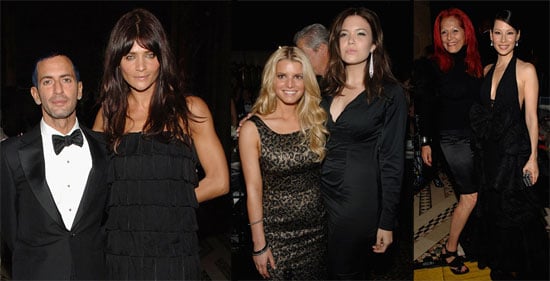 0
The Tall and Short of the ACE Awards
The women of the ACE Awards posed all by themselves on the red carpet, but once the party got started inside it was all about some mismatched heights. Helena Christensen towered over the blue-haired Marc Jacobs while Mandy Moore totally dwarfed Jessica Simpson in this picture. Lucy Liu was more eye to eye with her Lipstick Jungle wardrobe consultant Patricia Field. Fab wants to know if you are loving or hating all the womens' outfits at last night's awards while Bella is more just wondering about Lucy Liu's simple look. Pop noted that she wouldn't want to be on the wrong end of a Who Wore It Better? with Jessica Simpson and Deborah Norville, and here it is.
To see more from the awards including Lucy, Jessica, Kerry, Tory, Marc, Alan Cumming and others just
Images include Lucy Liu, Patricia Field, Jessica Simpson, Kerry Washington, Tory Burch, Marc Jacobs, Alan Cumming, Helena Christensen, Mandy Moore, Andre Leon Talley, Nina Garcia.