Start Slideshow
ADVERTISEMENT ()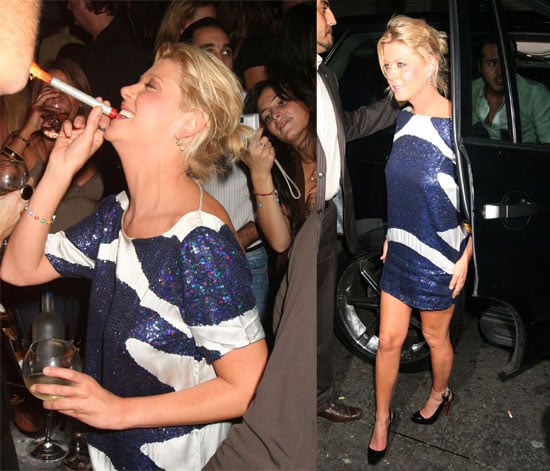 0
...And Then Tara Goes Back To Taradise
Ah, perhaps I spoke too soon (always seems to be the case with Tara, doesn't it?). Tara had quite the night partying it up after the Christian Audigier show hosted by Jeremy Jackson. London Fashion Week is a blast! I'm all for having a good time (and a few glasses of wine), but when it happens girlfriend just can't get enough of the camera. I will say though - hot shoes and dress. Luckily, she didn't burn her face off with that sparkler in her mouth.
To see more of Tara having a ball just
Images include Tara Reid and Jeremy Jackson.