Taylor Swift and Lorde Having Dinner Together
Taylor Swift Is Really Getting Friendly With Lorde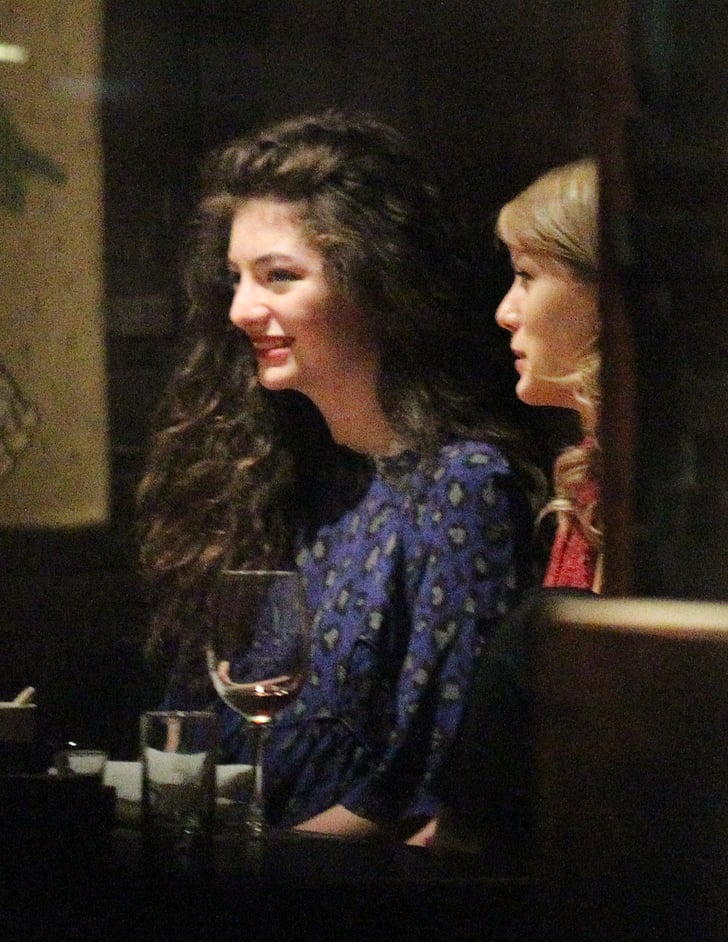 It looks as if Lorde and Taylor Swift are becoming quite the friendly pair. The music stars grabbed dinner together with a group of friends in Melbourne, Australia, on Thursday. This isn't the first time that Lorde and Taylor have hung out together as the two met up for lunch at Shake Shack in NYC back in November. The group outing may have been an early birthday party for Taylor, who turns 24 tomorrow.
While the musicians certainly have a lot in common — they are both singer-songwriters and landed multiple nominations for the upcoming Grammy Awards — their new friendship may surprise longtime Taylor fans, as Lorde and Taylor's best friend, Selena Gomez, have traded jabs in the press. In October, Lorde distanced herself from Disney-trained stars like Selena and Miley Cyrus, calling them "f*cking mental." Selena responded in turn in November, criticizing Lorde as not representing feminism because she mocks other women. She also said that she would no longer cover Lorde's "Royals" in her concerts, which she had been doing up to Lorde's jab.
Of course, Taylor is no stranger to Lorde's rather blunt statements. Before the two met up in NYC, Lorde had criticized Taylor for being too "flawless and unattainable." Lorde quickly apologized for her statement on her Tumblr, saying that she actually admired Taylor. "Taylor Swift has a very unique vision, which I admire," Lorde wrote. "I will probably never be the kind of role model for my fans that TS is for hers. I admire her very much for this reason."