Teen Choice Awards GIFS 2013
The Most Memorable Moments of the Teen Choice Awards, in GIFs
The Teen Choice Awards managed to make us both laugh and cry, and the best way we can think of recapping the action from last night is through the power of GIFs. From Harry Styles's Twitter-crashing twerking to Lea Michele's heartfelt speech about Cory Monteith, the award show was full of great moments. Here are a few of our favorites.
Lea Michele's emotional speech about Cory Monteith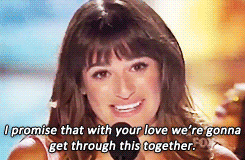 We all shed a tear when we saw this one.
Harry Styles dropping that thun thun


Who knew Harry Styles knew how to twerk?
Miley Cyrus getting silly before winning an award


She's just being Miley.
Keep reading for more GIFs from the Teen Choice Awards.
Ian Somerhalder being sexy on the red carpet


Who knew a single kiss-and-blow would turn us into squealing teen girls?
Adam DeVine photobombing Nina Dobrev and Simon Helberg


The only thing that would make this better is if Rebel Wilson was involved somehow.
Nick Jonas showing off the guns on the drums


All that working out is really paying off for Nick!
Darren Criss trying to channel Ian Somerhalder


Sorry Darren, but maybe you should leave the smoldering to the master.