Tim Howard Adweek Interview July 2014
Your World Cup Crush Tim Howard Looks Very, Very Good Shirtless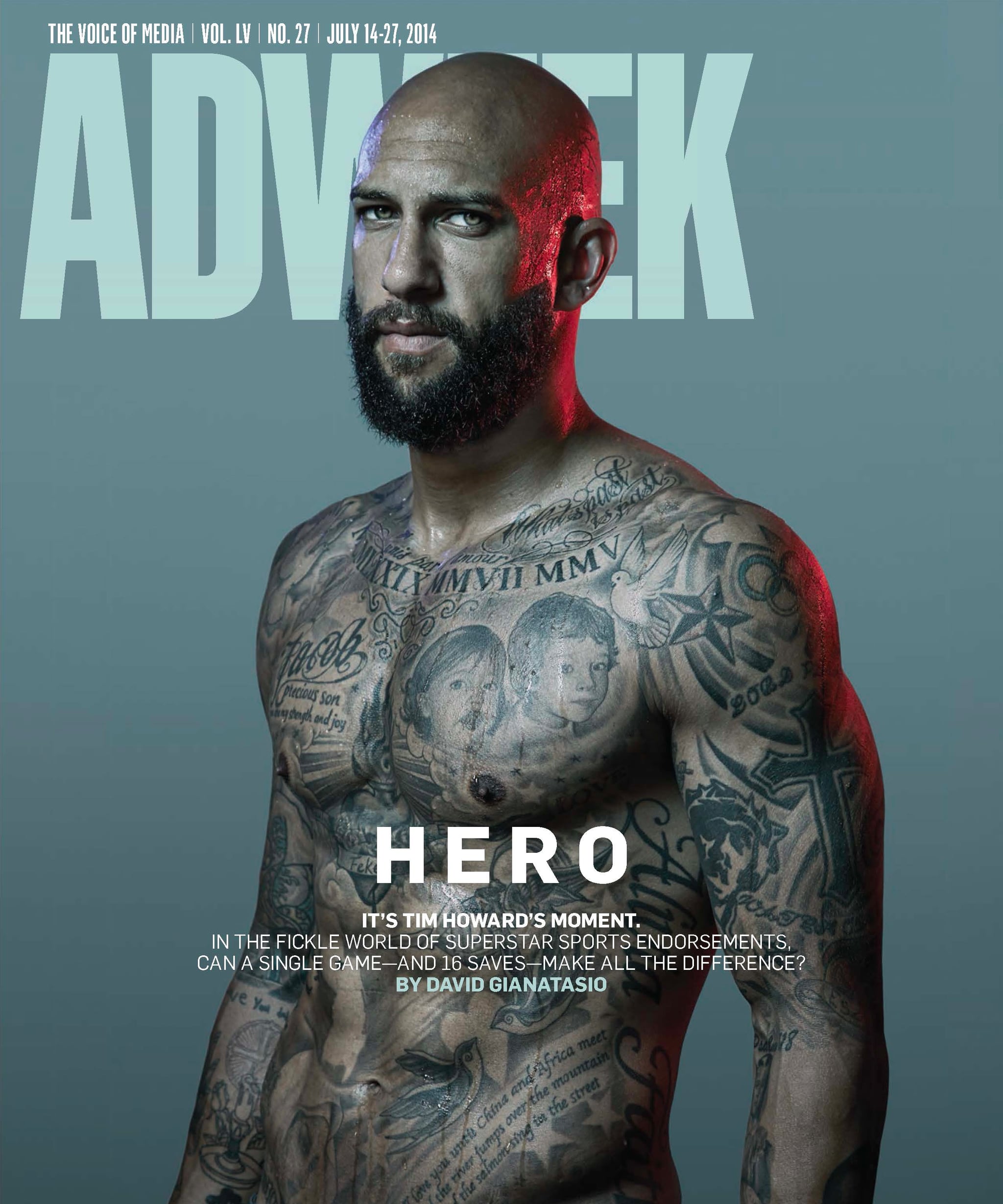 No US player garnered quite as much attention during the World Cup as goalkeeper Tim Howard, who stripped down for Adweek's sports issue this week. Throughout the World Cup, fans and news outlets pointed out plenty of reasons to love Tim, including his record-breaking performance for the US men's national team. He also became an Internet phenomenon, taking over Twitter as the star of hilarious memes and tweets. Tim addressed all the attention in his interview with Adweek, talking about the fame, his future in soccer, and advice for young athletes. See some of his best quotes below, and see more in this week's issue of Adweek.
On sudden fame: "It's not overwhelming for me in the sense that I play in England. In England, soccer is just mega — it's huge. I've been there for 11 years. I've seen firsthand how people react. Obviously, in America, the nonsoccer fans have really taken notice of the sport with the World Cup. That's been cool to see as an American who is trying to help grow the sport."
On what's been most surprising: "Just how intrusive a camera phone can be. That's just the world in which we live. That's society today, so I understand how that works. The worst thing is probably when I'm with my children, having people bombard me at times."
On leading the US to the 2018 World Cup: "A lot of things could happen in that time frame. I don't know the exact answer. I wouldn't be disappointed if I was part of that run, but there's a lot of factors that go into that decision."
On advice to successful young athletes: "It's easy words, but I'd say: Stay humble, stay grounded, remember what got you to that level — and that's hard work."
Source: Adweek