Timbaland Says Miley Cyrus is the Next Justin Timberlake 2009-11-14 09:00:00
Do You Think Miley Cyrus Is the Next Justin Timberlake?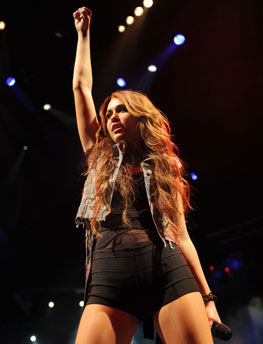 Miley Cyrus might have started her career with Disney, but these days she's all over the place. "Party in the USA" is pretty catchy, and more recently she won over Timbaland after collaborating with him on his newest record. In a recent interview, Timbaland compares Miley with Justin Timberlake saying,
"She comes from that same musical background, where she's just got it. Her voice is just there. The best way to put it is she's special."
Miley seems a bit sheltered when it comes to her musical knowledge and seems to rub some people the wrong way, but does have tons of fans. So — do you think Timbaland was right in predicting that she will be as hot as Justin Timberlake?