Tom Brady and Gisele Bundchen Have Baby Girl Vivian
Gisele Bündchen and Tom Brady Welcome Baby Girl!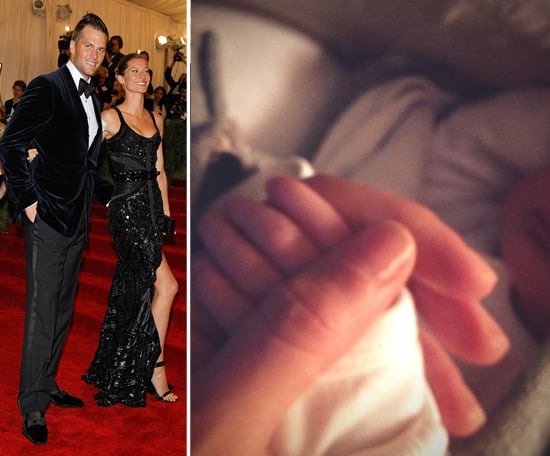 Tom Brady and Gisele Bündchen welcomed baby girl Vivian on Wednesday in Boston. It's the second child, and first little girl, for Tom and Gisele, who have a 2-year-old son, Benjamin, who was similarly born in early December of 2009. Tom is also a father to his first son, Jack. Tom's New England Patriots are taking on Houston next Monday, though he can rest easy knowing the team has already made the playoffs.
This morning, Gisele confirmed the news with a post on her Facebook page. She wrote, "We feel so lucky to have been able to experience the miracle of birth once again and are forever grateful for the opportunity to be the parents of another little angel. Vivian Lake was born at home on December 5. She is healthy and full of life. Thank you all for your support and well wishes. We wish you and your families many blessings."
Congrats to Tom, Gisele, and their growing family!
WireImage and Facebook user Gisele Bündchen