Tom Cruise Has a New Huge Deal
Sumner Redstone may still be running around town badmouthing Tom Cruise, but Tom has moved on with his life and he's not looking back. He and longtime producing partner Paula Wagner are now to run United Artists, the film studio originally formed by Charlie Chaplin. Here's more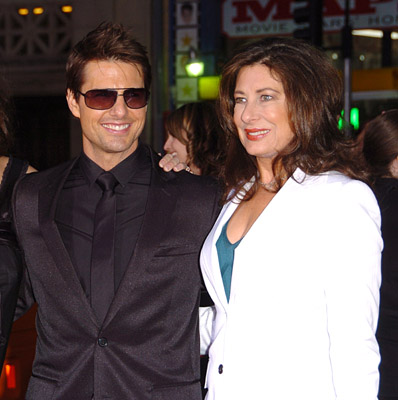 Wagner will serve as chief executive of the company, which is owned by Metro-Goldwyn-Mayer Inc. Cruise will appear in UA films, but also be allowed to star in films from rival studios, MGM announced Thursday.

The development is a major comeback for Cruise and Wagner. They were unceremoniously dumped in August from their 14-year producing deal at Paramount Studios after Sumner Redstone, chairman of Paramount parent company Viacom Inc., blamed Cruise's public antics for hurting the box office performance of "Mission:Impossible III."

Cruise/Wagner Productions said then that it had secured financing from two unidentified hedge funds to back future projects.

MGM said Thursday that Cruise and Wagner have taken an ownership interest in UA, but did not specify financial terms.

The pair will have full control of the production slate, which is expected to be four films a year, MGM said.
I can't believe Tom managed to do this deal two weeks before his wedding. This is a huge deal in the image turnaround for Mr. Cruise. There really is no stopping this man.