Despite making a name for himself for playing bad guys like Loki [1] in Marvel's Thor films, Tom Hiddleston actually comes off as a cheerful and fun-loving guy. In fact, it is nearly impossible to find a photo of the actor where he isn't smiling. To prove this, we've rounded up Tom's best moments on the red carpet, from dancing to kissing his elegant costars.
Tom danced.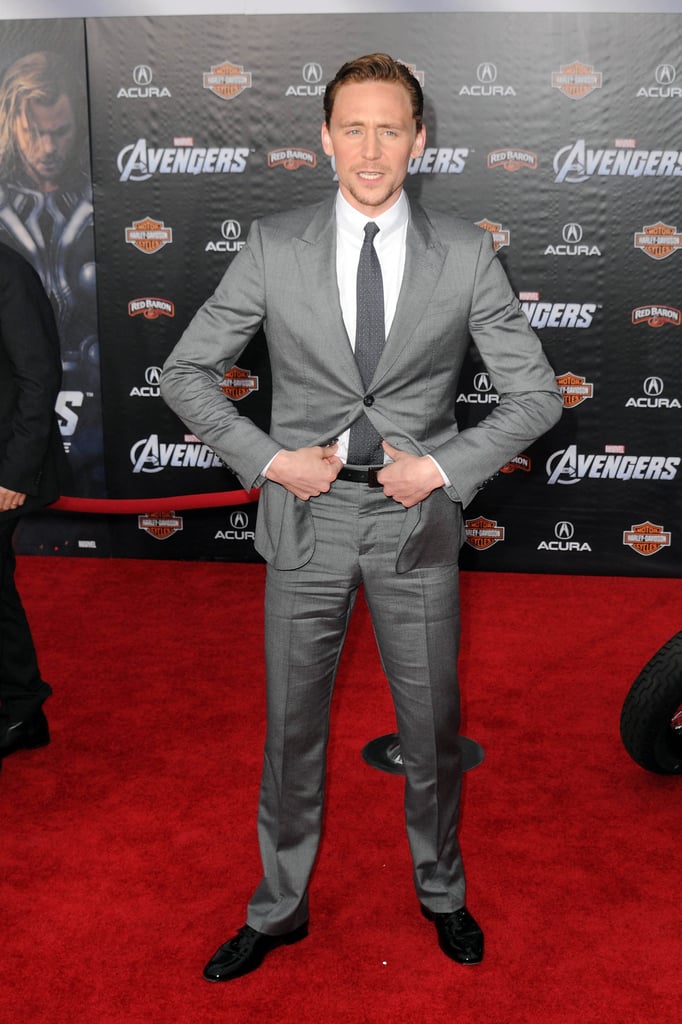 He did his best Hulk impression.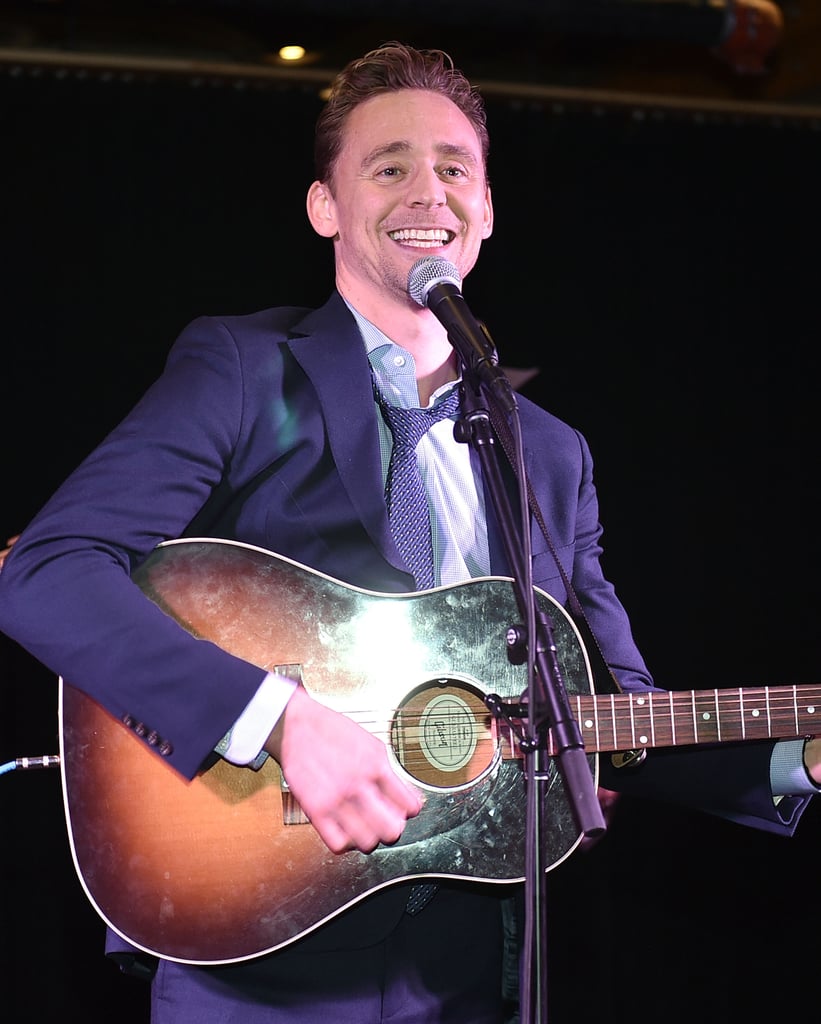 He serenaded with Hank Williams music.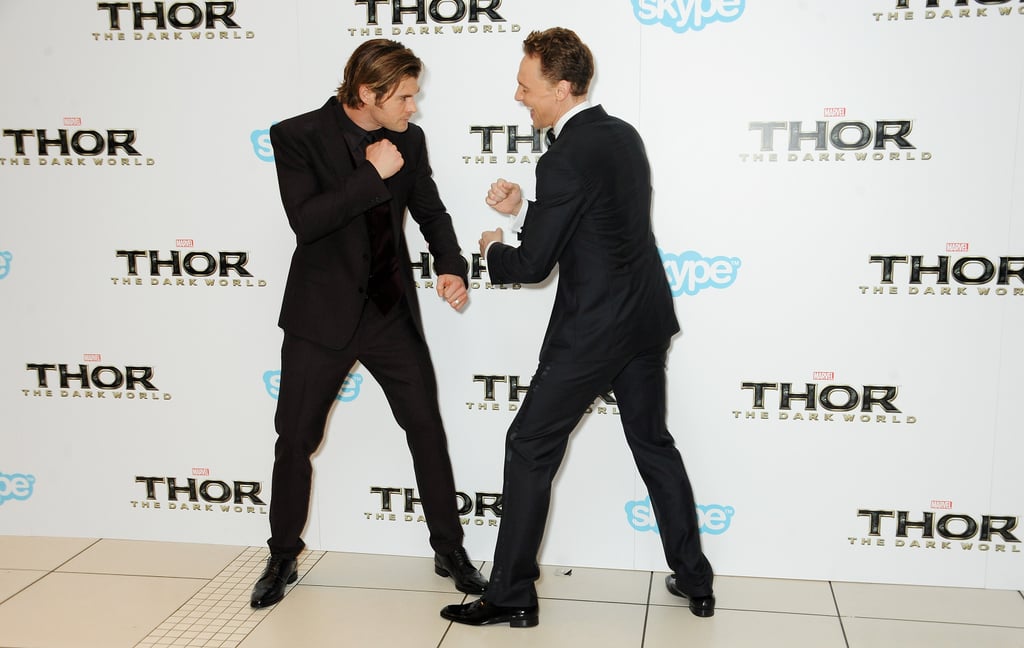 Tom fake fought with Chris Hemsworth.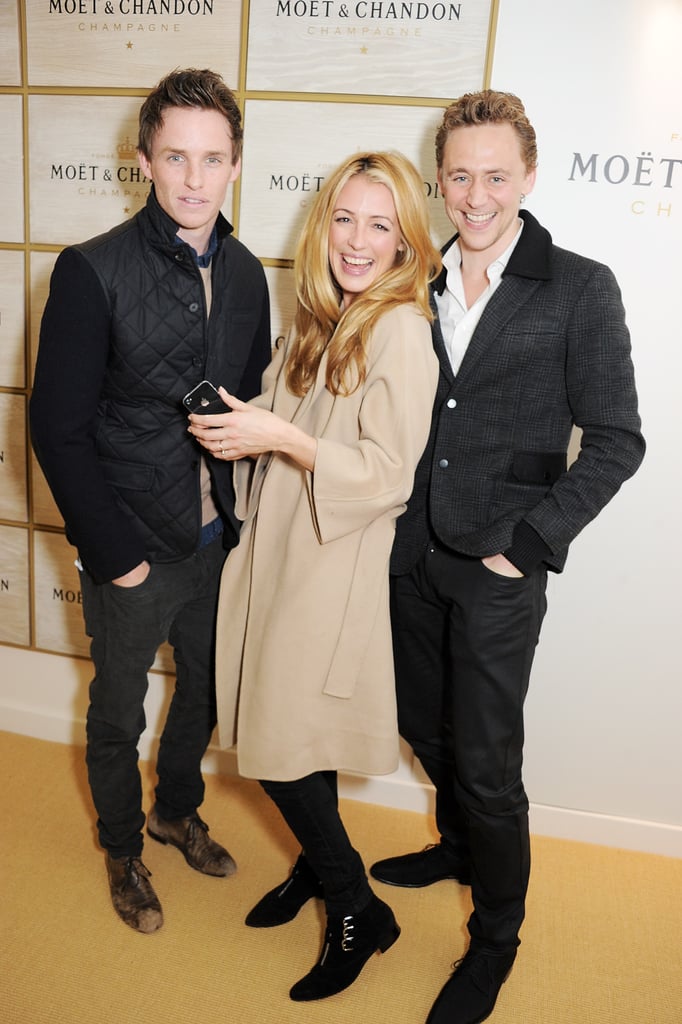 Tom made a ginger sandwich with Eddie Redmayne and Cat Deeley.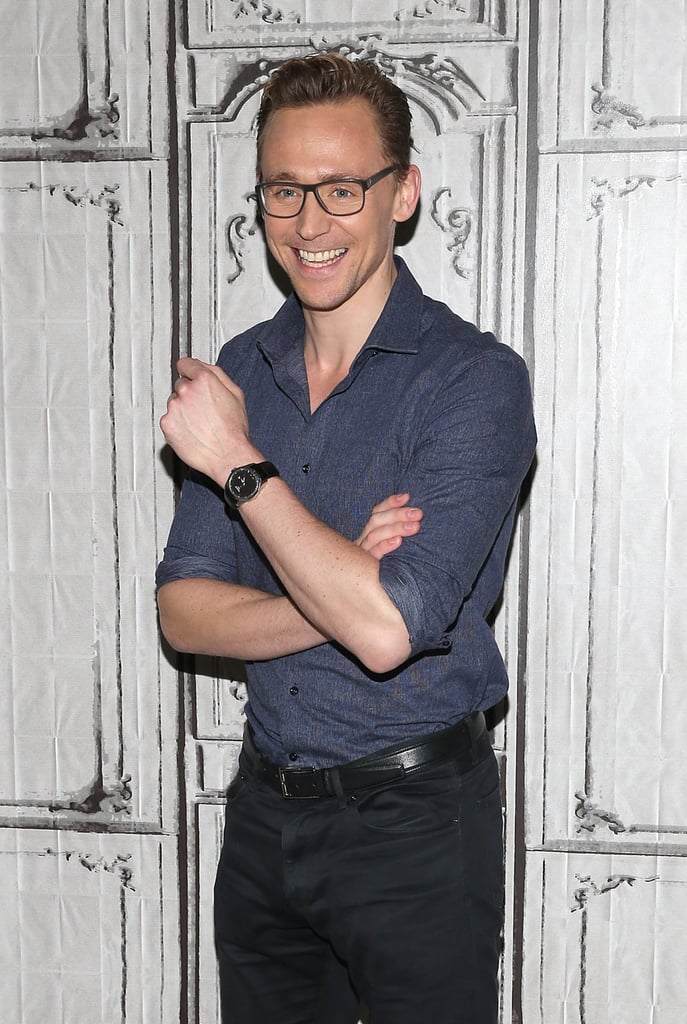 He wore glasses and you couldn't stop smiling.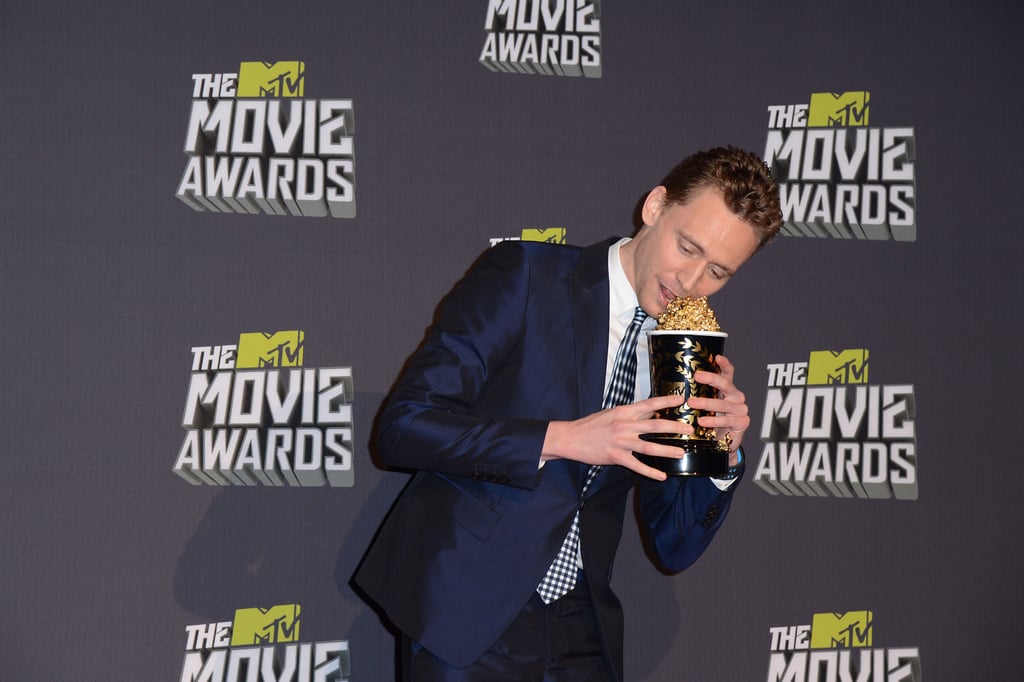 Tom tried to eat his MTV Movie Award.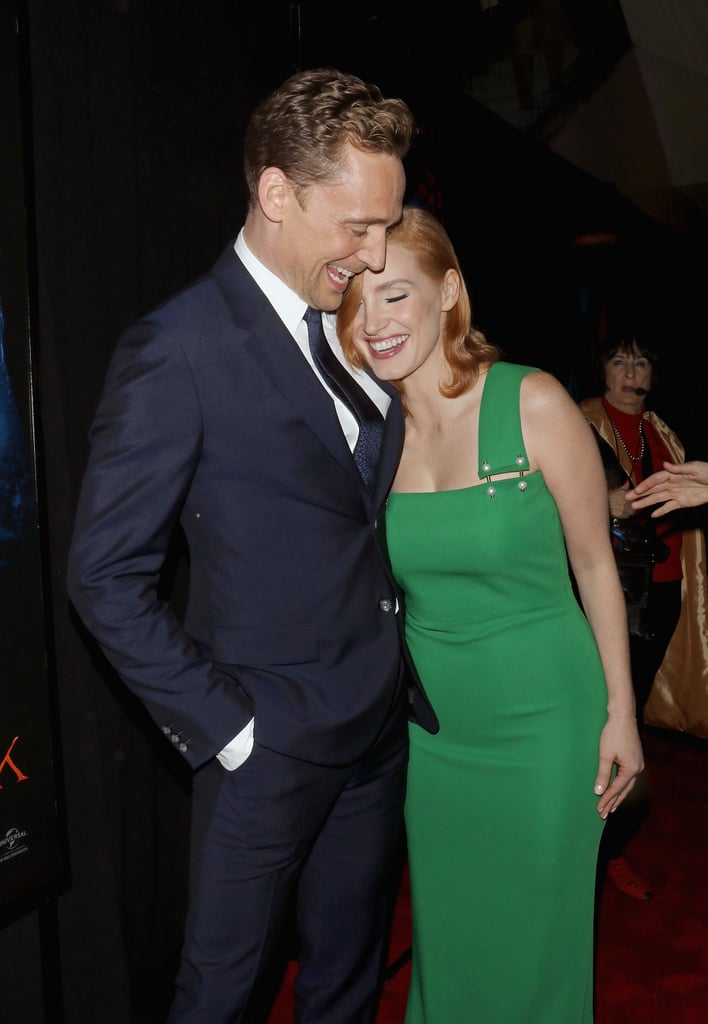 He let his costar, Jessica Chastain, lean on him for support.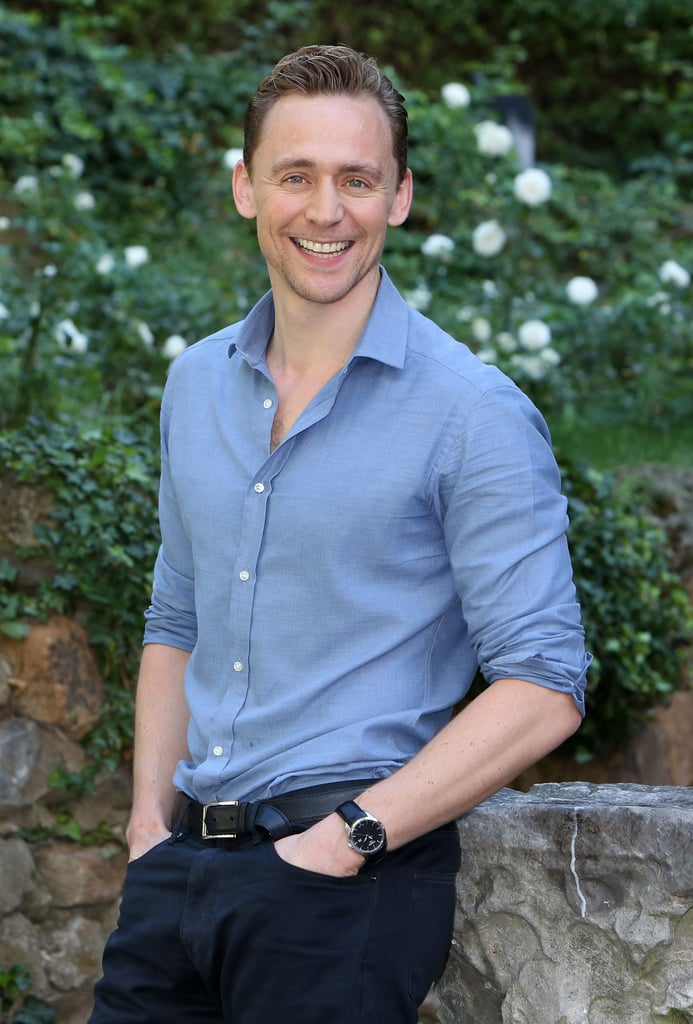 He posed like he was at middle school picture day.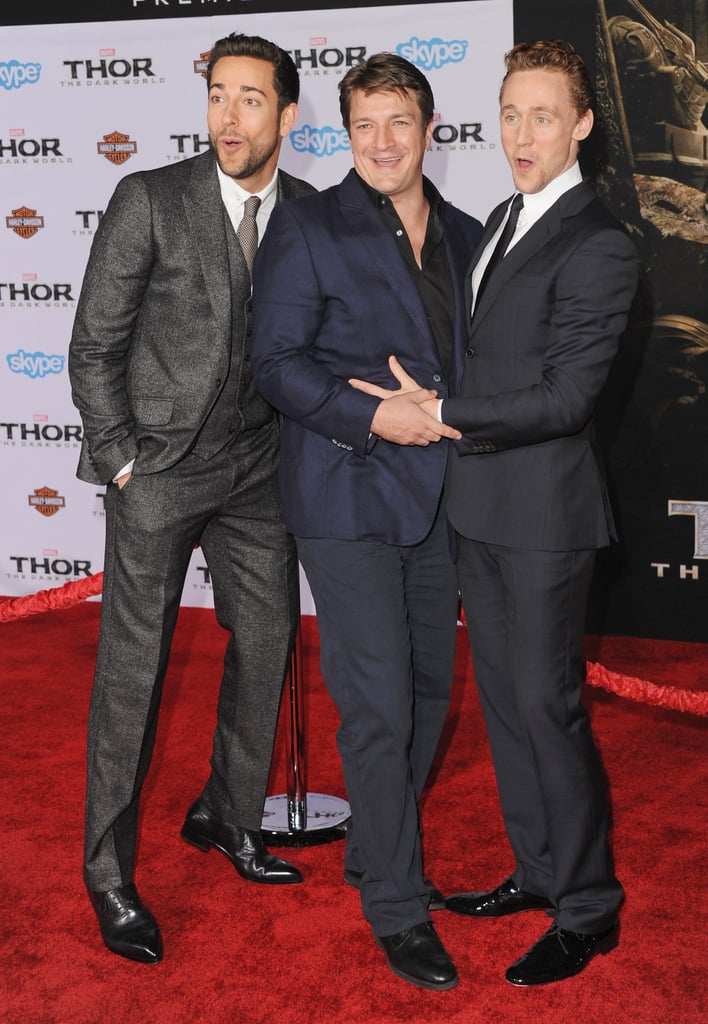 Tom tickled Nathan Fillion while Zachary Levi looked on.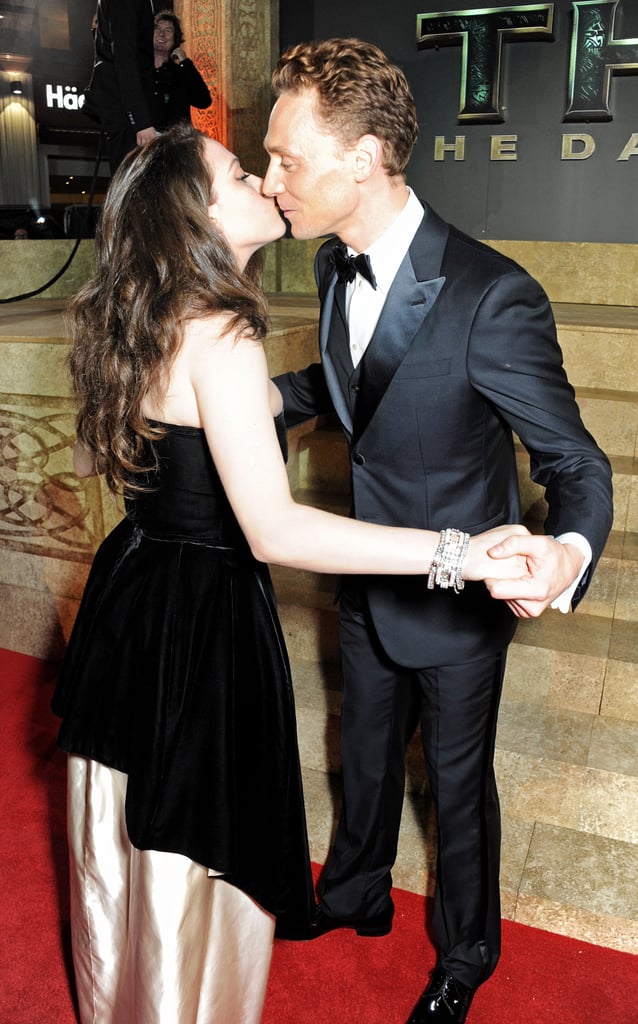 Tom delivered a kiss to Kat Dennings.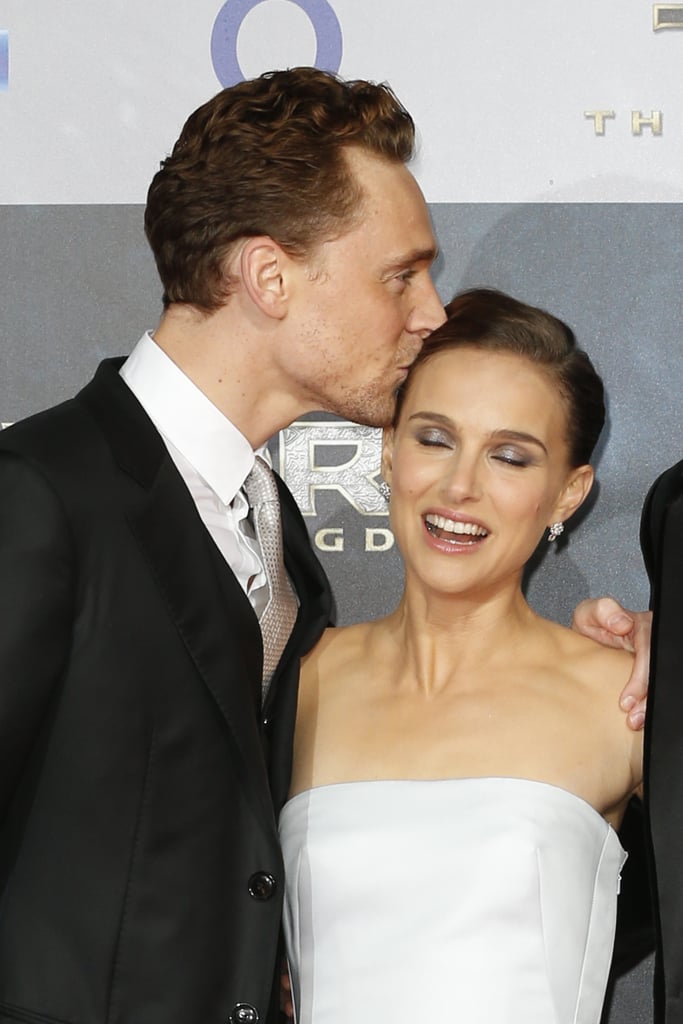 Tom surprised Natalie Portman [2] with a peck.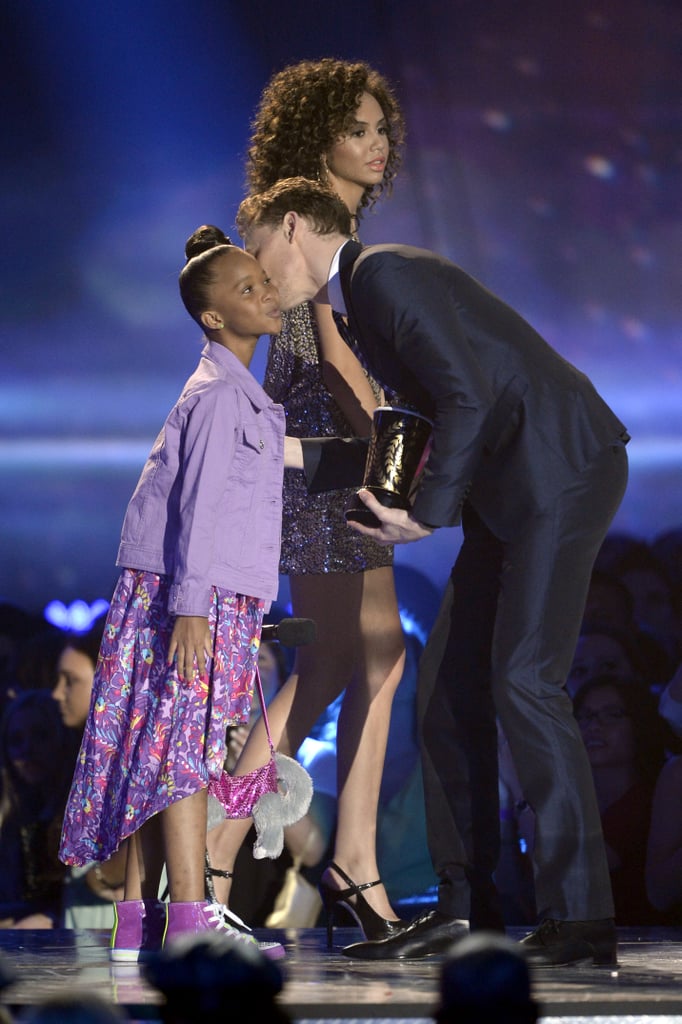 He obliged Quvenzhané Wallis with a cheek kiss.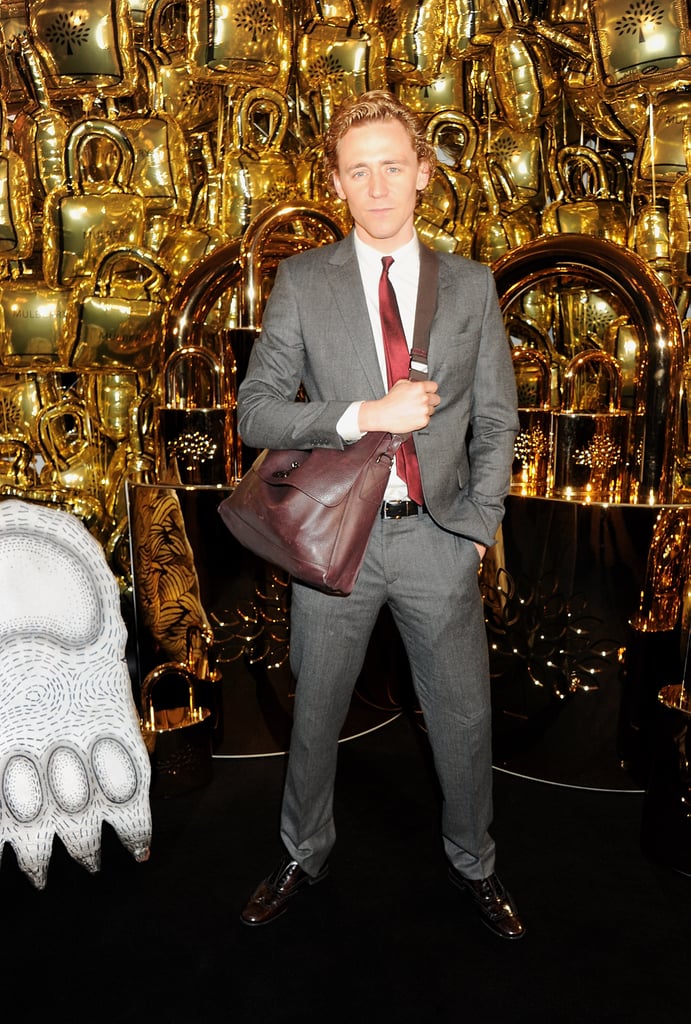 Tom modeled a man bag.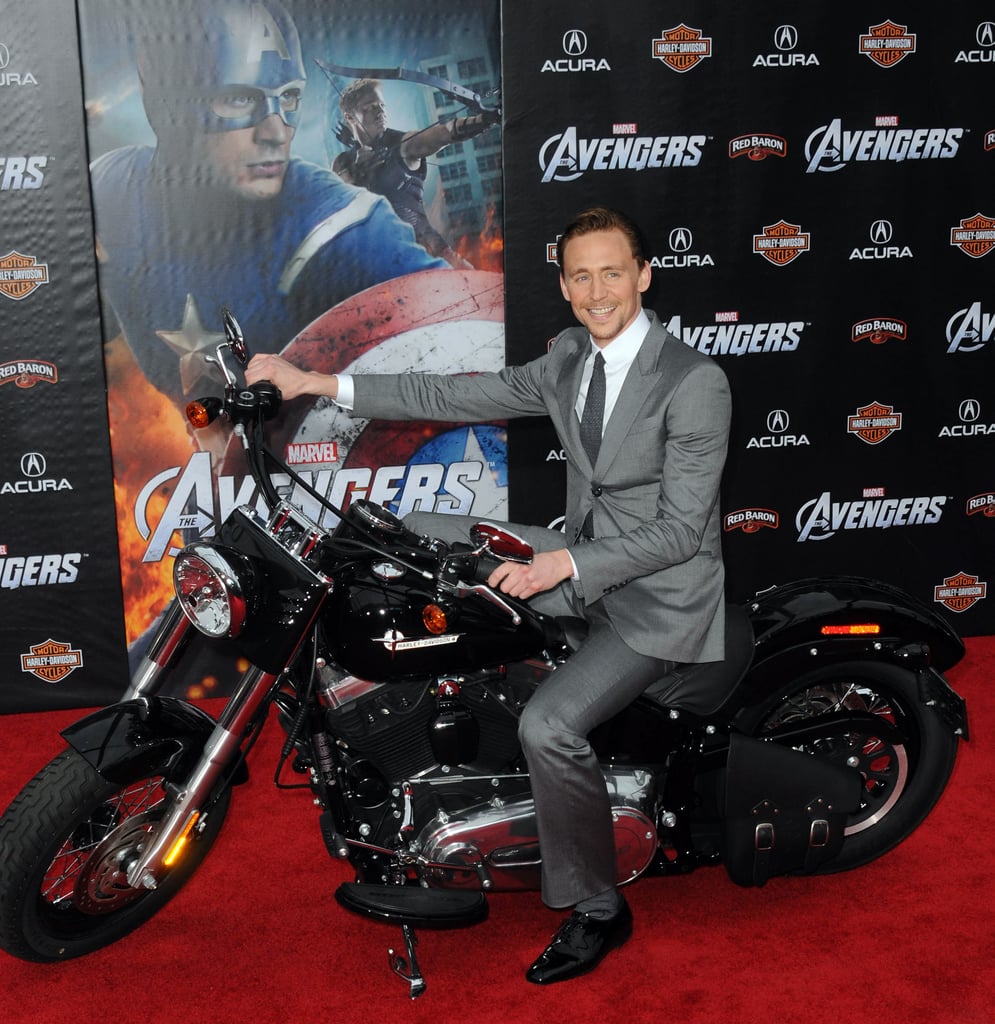 Tom rode a motorcycle.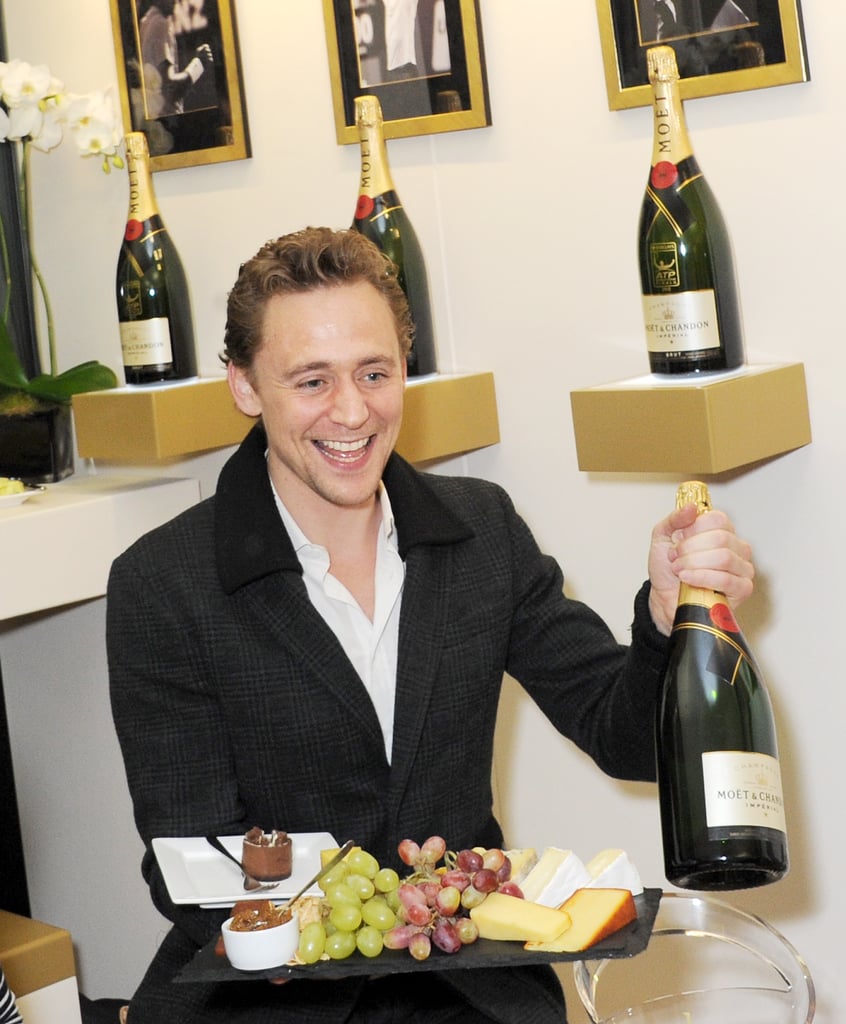 Tom got his drink on.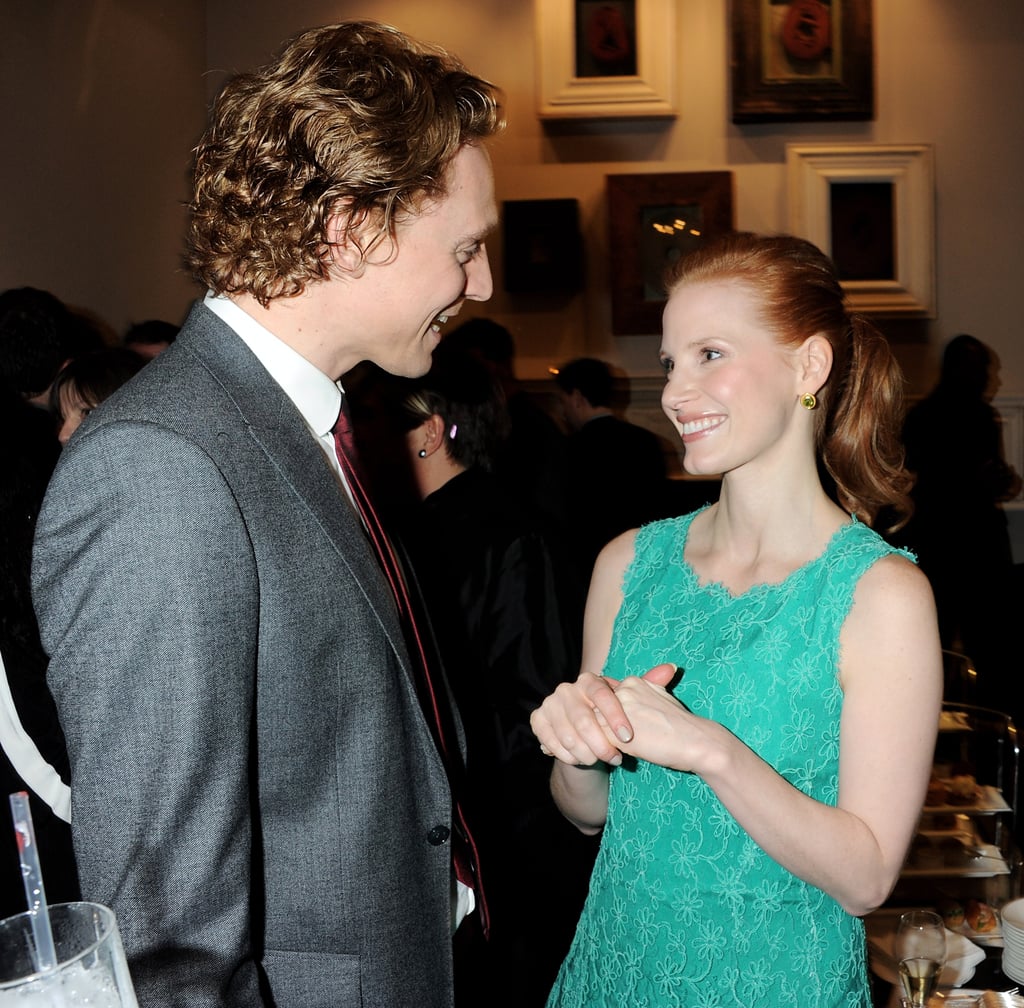 Tom charmed Jessica Chastain.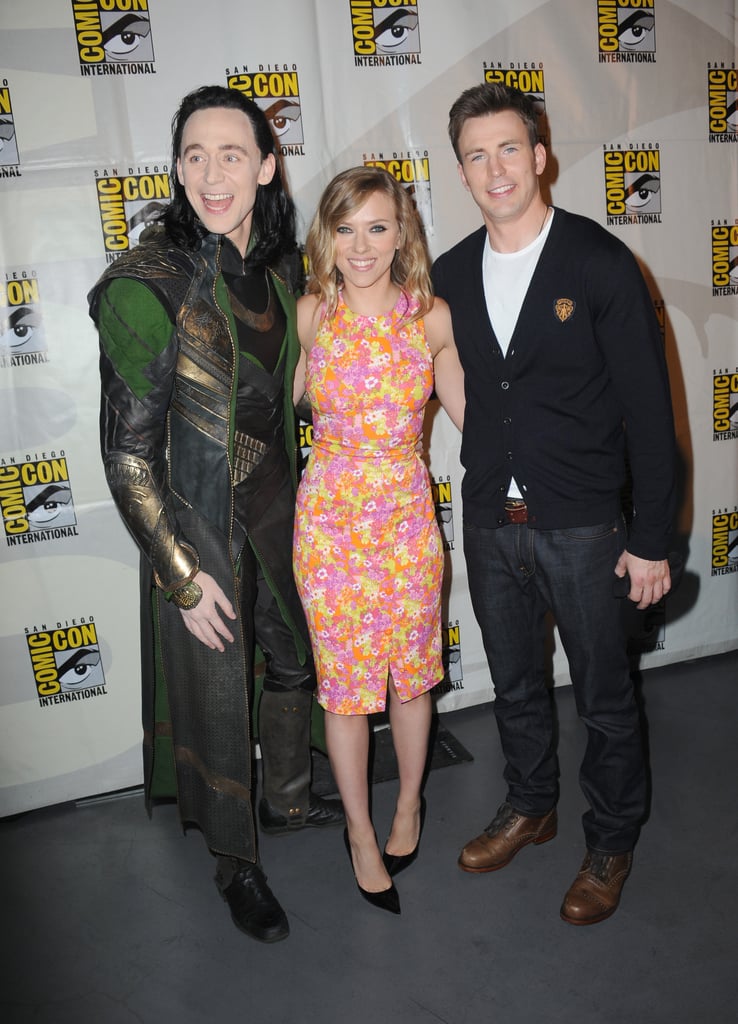 Tom dressed up as Loki to hang out with Scarlett Johansson [3] and Chris Evans.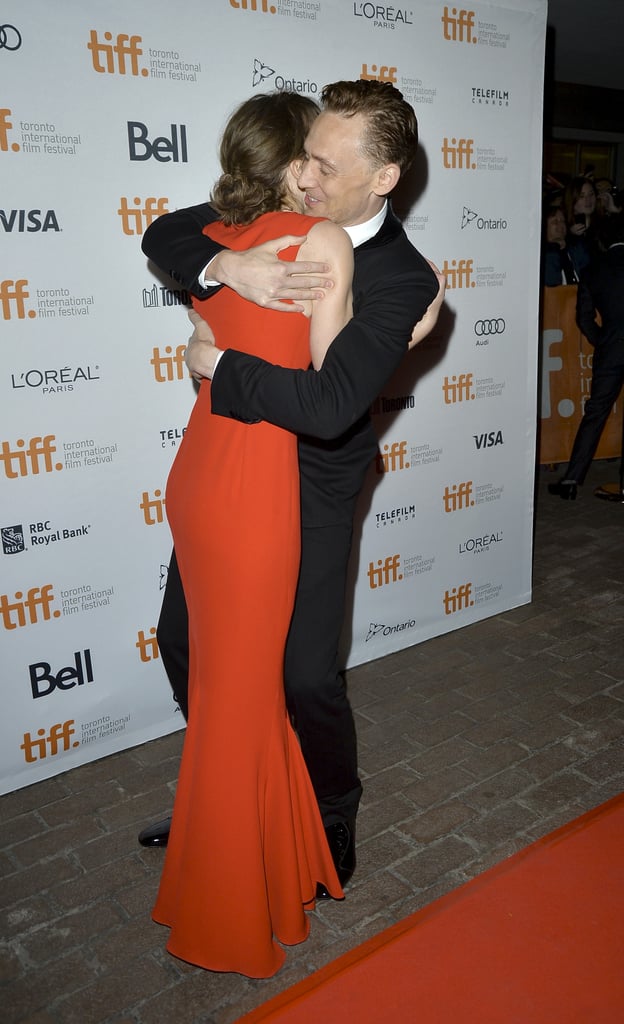 Tom gave Mia Wasikowska [4] a big hug.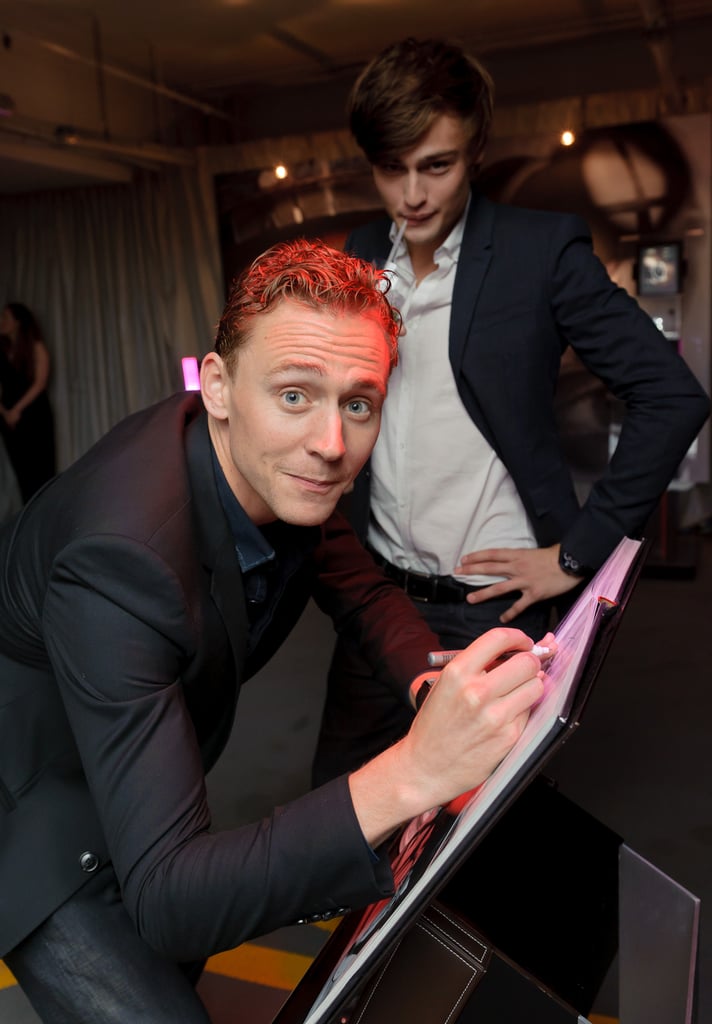 He signed a book while Douglas Booth kept watch.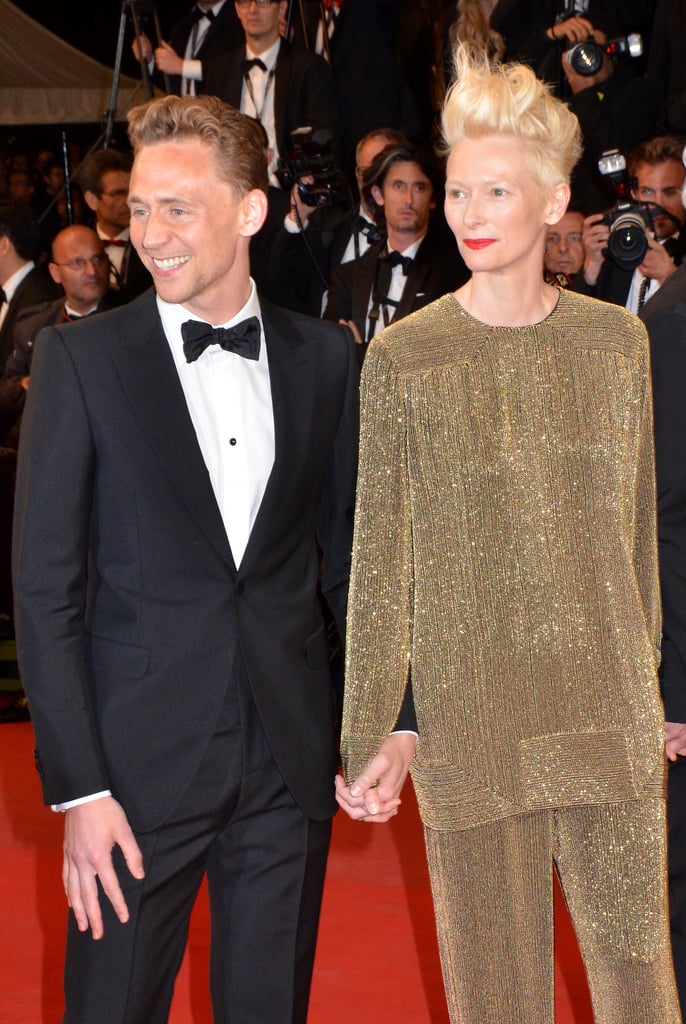 Tom escorted Tilda Swinton down the red carpet.
Grace Jones couldn't resist Tom.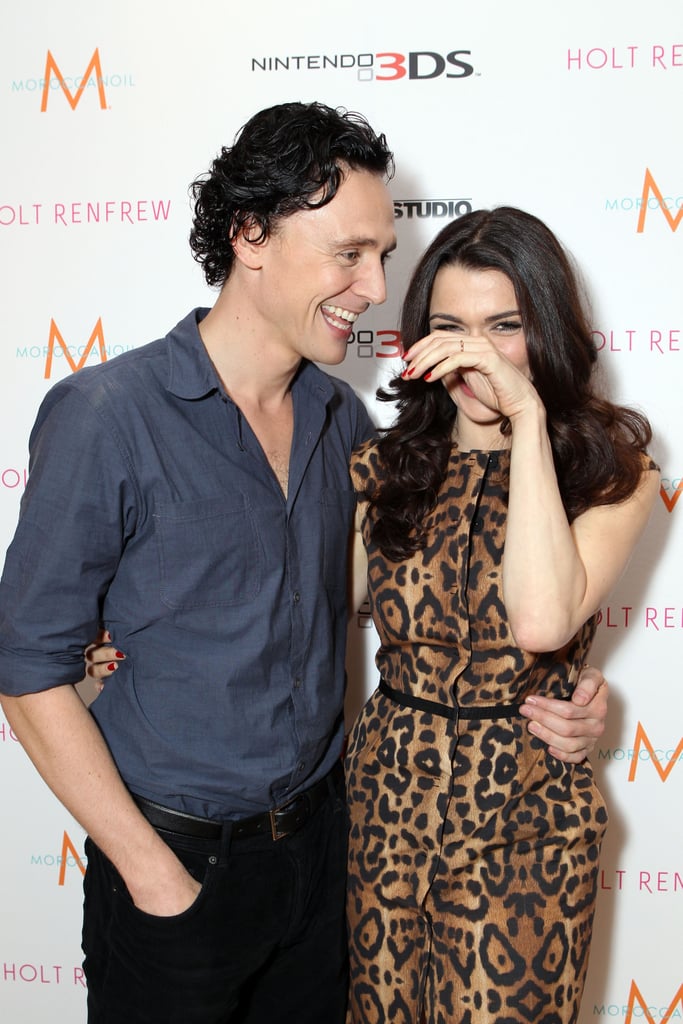 Tom made Rachel Weisz [5] laugh.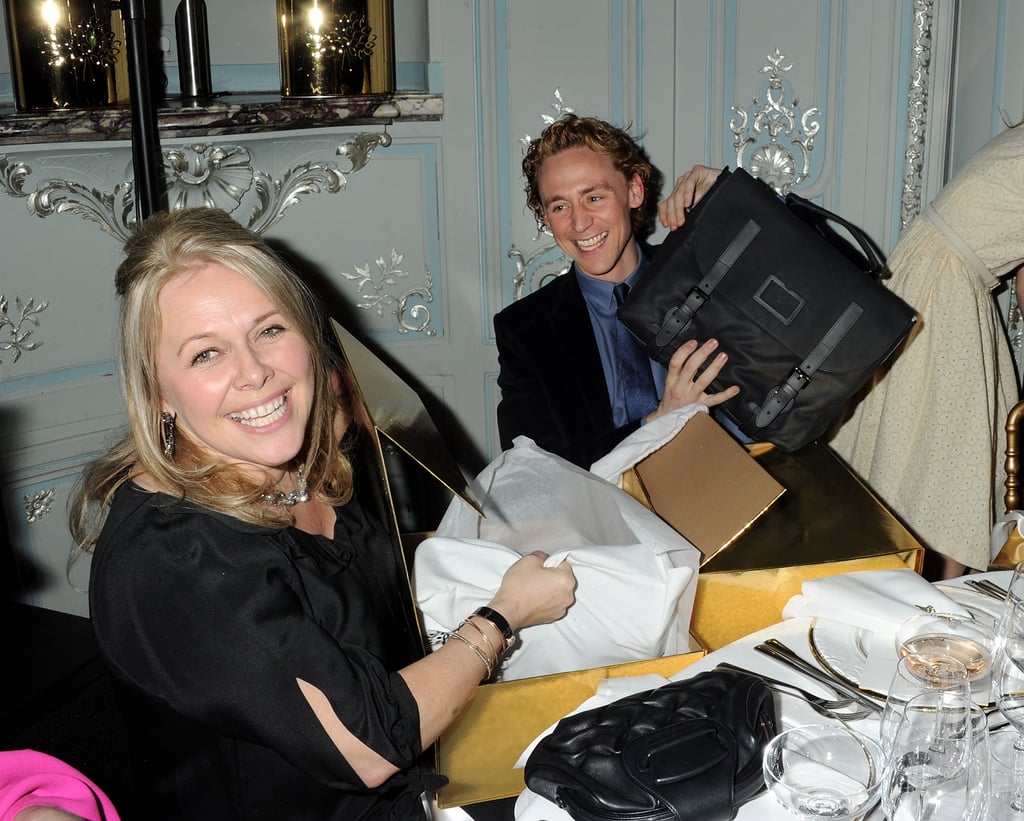 Tom was happy about his man-bag gift.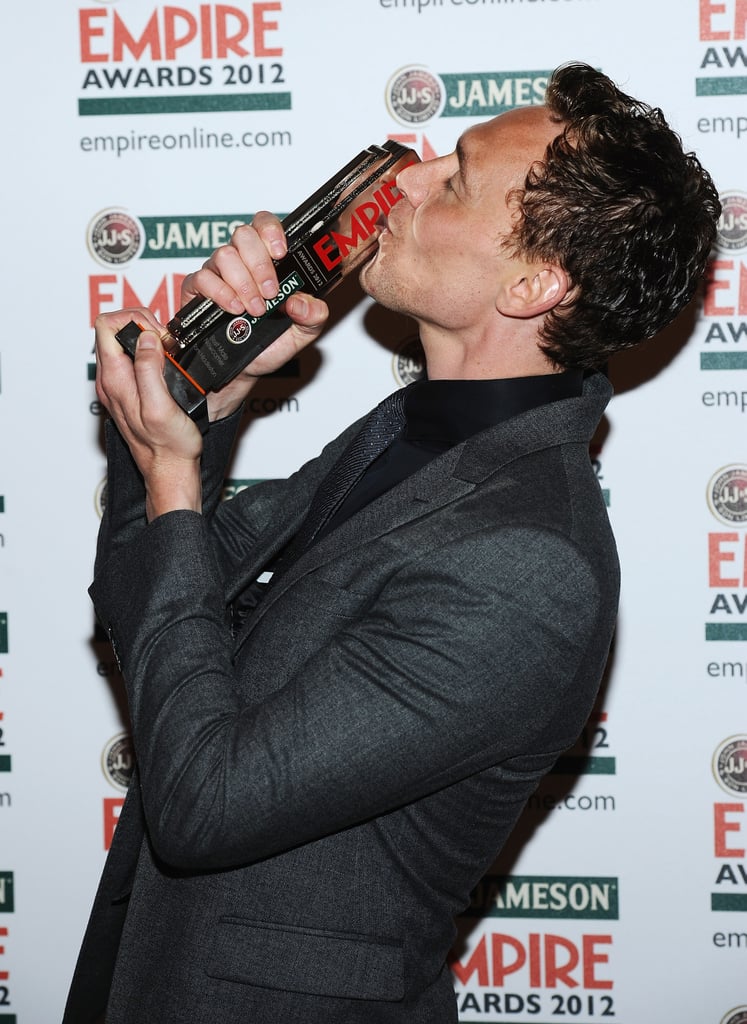 He showed love for his Empire Award.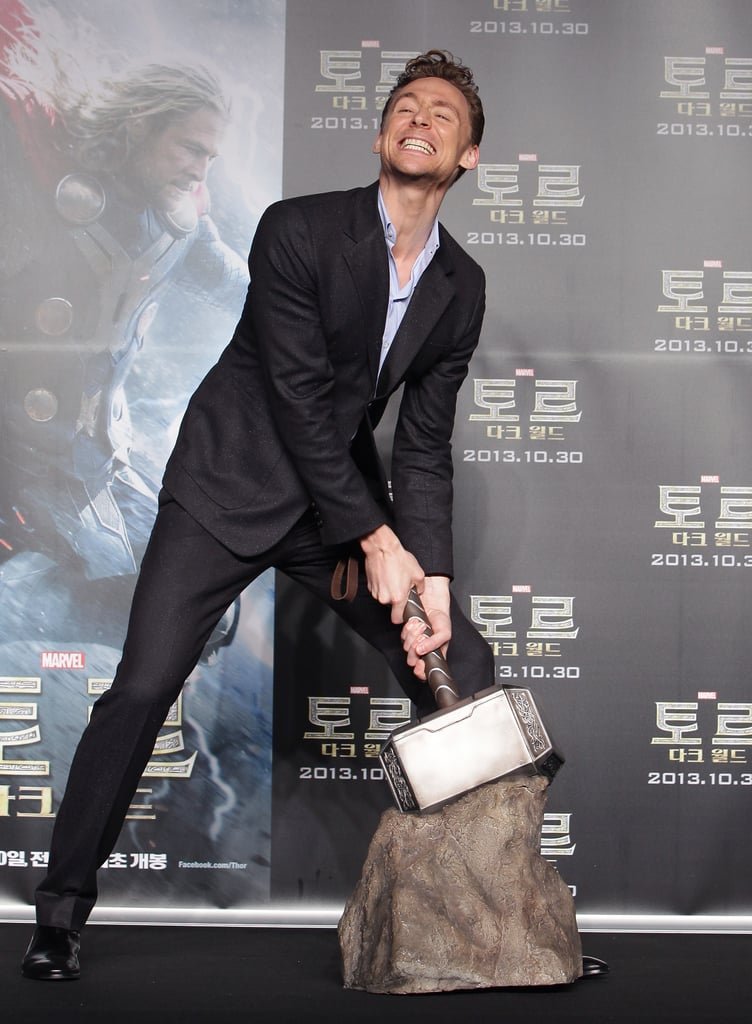 He tried to lift Thor's hammer.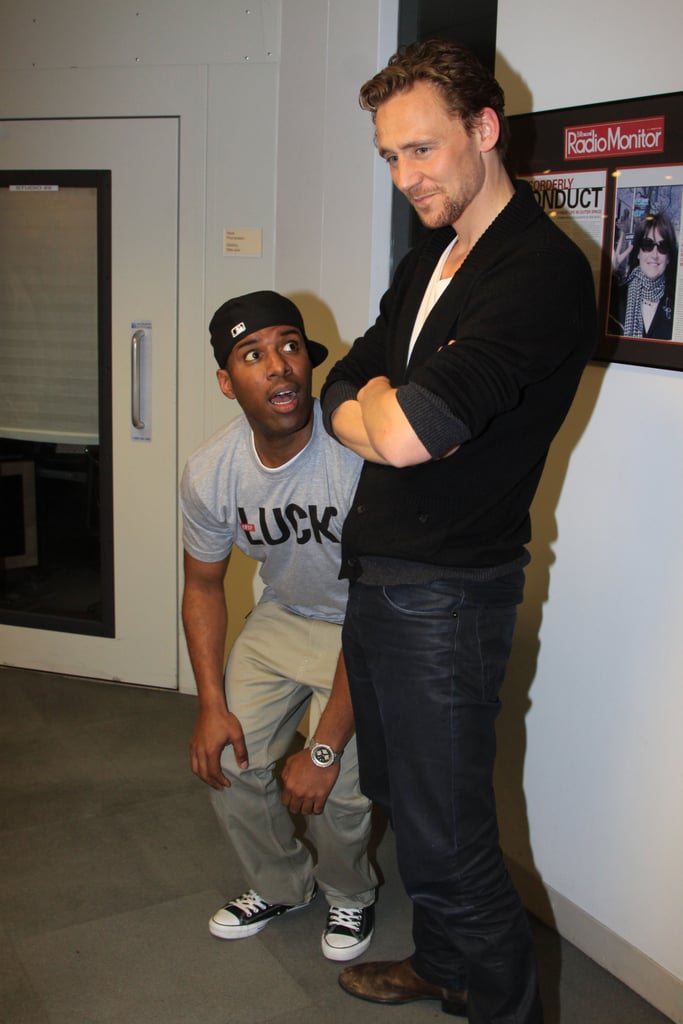 Even radio DJs are in awe of Tom.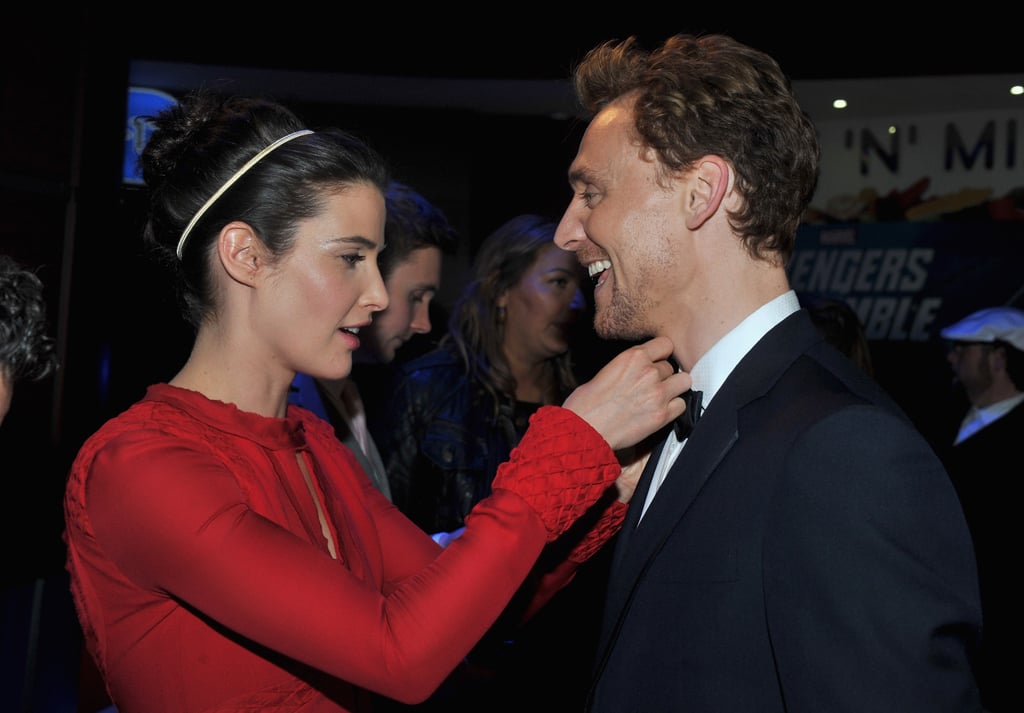 Cobie Smulders helped Tom with his bow tie.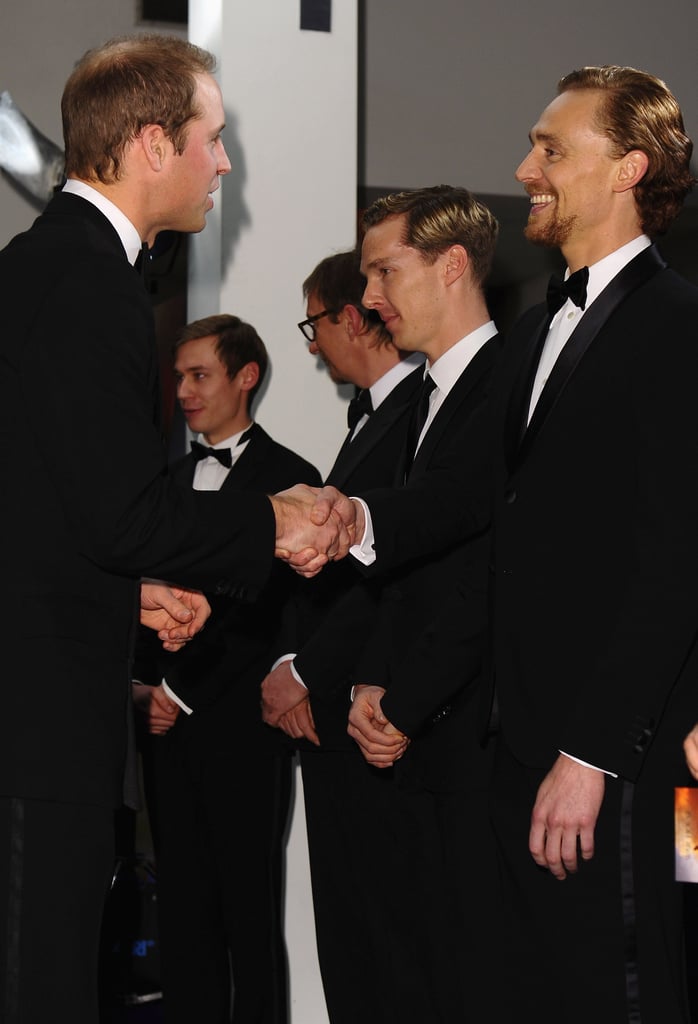 Tom got a warm greeting from Prince William.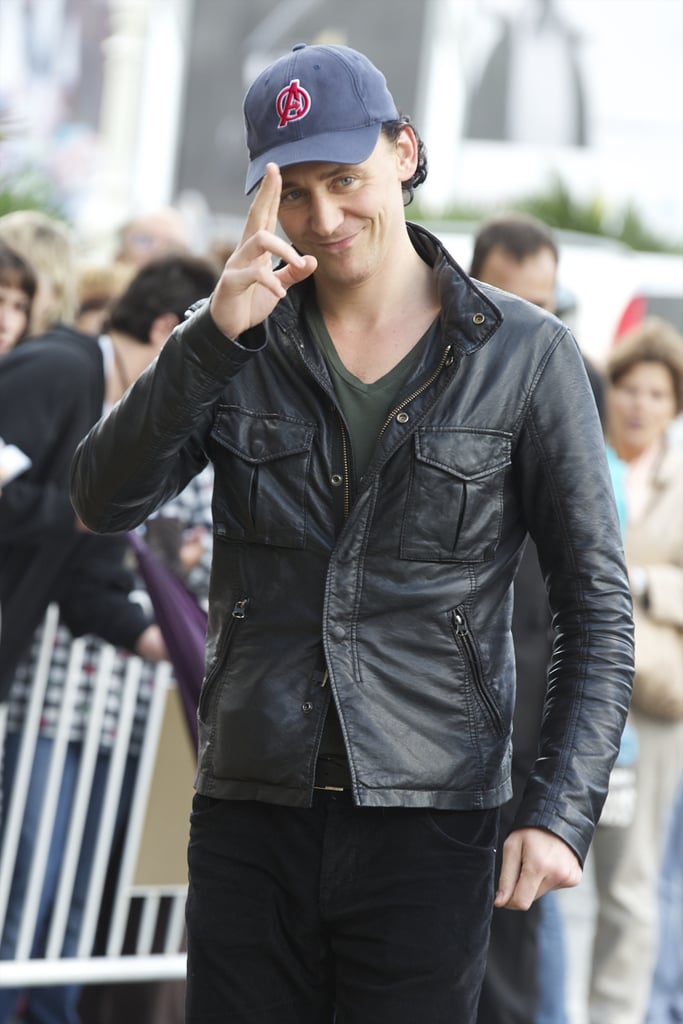 Tom gave a tip of his cap.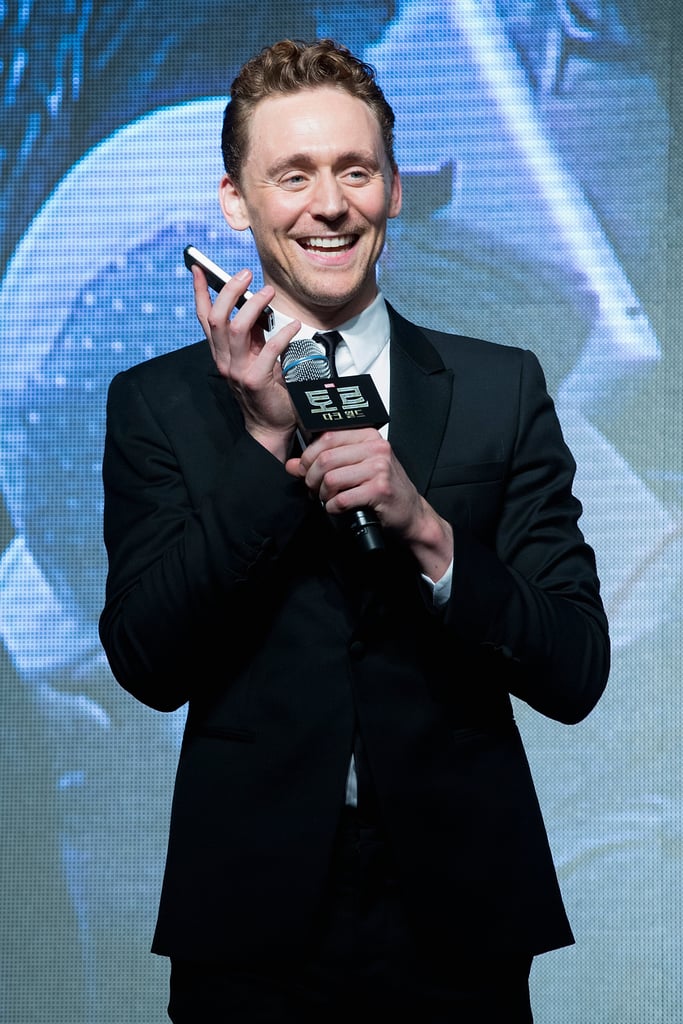 Tom took a call.
Tom gave photographers an over-the-shoulder look.