Tom and Katie Are Both Living Their Dreams
With so many stars at Sundance and in DC, someone still has to hold down the red carpet overseas, and today it was Tom Cruise and Katie Holmes's turn for the Berlin Valkyrie premiere. Tom recently revealed that even as a child he imagined killing Hitler so whether or not the movie is a big international hit, he's proud to be a part of telling the story. Tom was well-dressed as usual while Katie slipped into a sexy long black dress. She looked perfectly refreshed after her first week off Broadway, but soon it's back to work as she just signed on to a new movie project.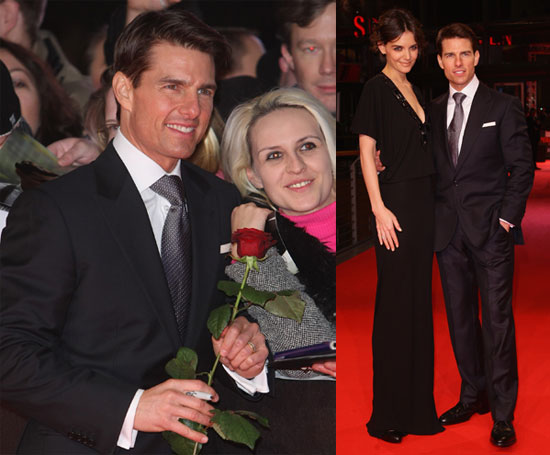 To see more of Tom and Katie, just read more.