Tom and Katie's Wedding Snag
Tom and Katie's Wedding Snag
That Catholic wedding that Katie's folks were hoping for may not happen after all. The couple are supposedly tying the knot the weekend of Nov. 16 in the Italian village of Bracciano near Rome. Rumor has it they had planned two ceremonies, a traditional Catholic ceremony on Saturday followed by a Scientology event the next day. But now, it turns out that Tom's divorce is getting in the way. Here's more: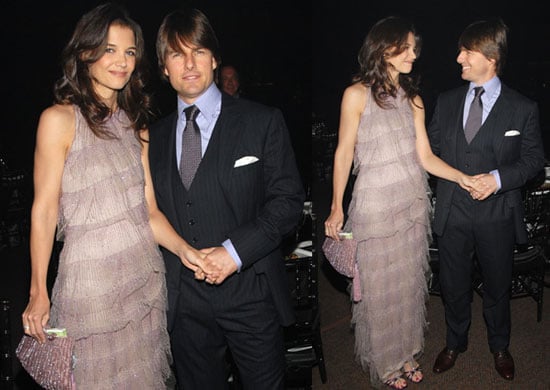 The priest with jurisdiction over the dreamy lakeside castle tipped as the chosen location for the wedding says his parish won't marry Cruise, and the mayor says she can't because the couple haven't done the official paperwork.

Mayor Patrizia Riccioni told Reuters she would like the wedding to take place, but that it was unlikely any celebration would be blessed with state recognition given that the couple have not provided the needed documents. "I don't think it will be legal," she said. "On an Italian level, there are papers and documents that we certainly don't have (for a wedding)."

But Cruise and Holmes' Los Angeles-based publicist dismissed the notion that the American couple's nuptials depended on official sanctioning by Italian authorities. "They are making all the proper and necessary arrangements for their marriage to be legal," said publicist Arnold Robinson.

The priest with responsibility for Bracciano has said that whatever ceremony Cruise and Holmes have, it cannot be Catholic because Cruise is divorced and does not have parish permission. "Cruise is divorced," Monsignor Nicola Fiorentini told Italian media. "Even if the actor were not divorced, another fundamental requirement to validate the rite would be missing: the authorization of the parish."
Tom isn't one to give up easily on these things. I'm sure he'll find a way around it. Guess we'll all just have to stay tuned....