Tony and Eva Deny Rumors of Tony's Affair
Tony and Eva Deny Rumors of Tony's Affair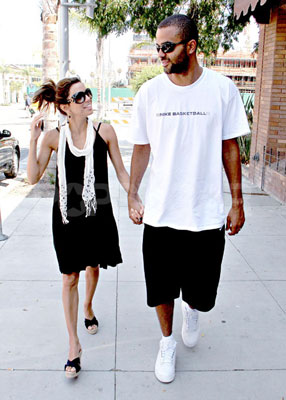 While we haven't seen a whole lot of Eva Longoria and Tony Parker together since their July wedding, it can easily be chalked up to their busy schedules not trouble in paradise. Yesterday, however, a French model named Alexandra Paressant made claims that after meeting Tony at his wedding she has been having an affair with him since September. Ugh.
Thankfully, Eva and Tony were quick to deny everything. According to People:
From Tony: "I love my wife...She's the best thing in my life, and I have never been happier."
From Eva: "Tony has been nothing short of the perfect husband."
From Eva's Rep: "Completely, 100 percent false and untrue."
The rumors are ugly and hopefully, this is the last we hear of it. While I'm not always Eva's biggest fan, she definitely doesn't deserve to deal with this. Hopefully, this will all quiet down asap so they can enjoy their first holiday season together as a married couple.