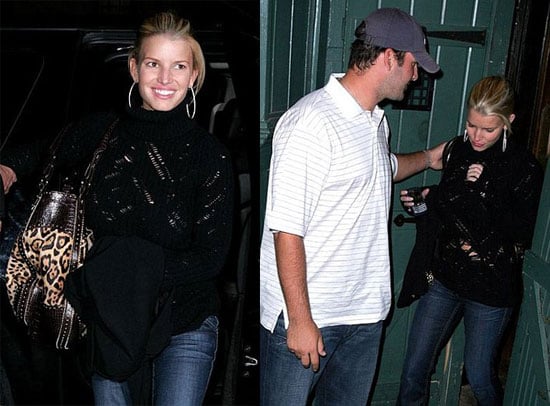 0
That Tony Romo Is Such a Jokester
Jessica Simpson was escorted to the Waverly Inn last night by her fun and fearless male of the moment, Tony Romo. Jessica looked chic even in her minimalist makeup, while Tony kept it typically casual. Tony was the first to admit that dating Jessica Simpson may have had something to do with making the Cosmopolitan list, but apparently Tony would rather gush about his girl's album than his admirable qualities. At yesterday's event he told People:
On Jessica's new album: "She's working hard. She's doing a great job, and I'm really excited about the way it sounds. It sounds real good. I'm excited."
On if Jess would call him fun and fearless: "Yeah, sure. Though we don't usually have conversations about how fun and fearless I am, but I'm a pretty fun guy. I joke a lot. "
Guess Tony didn't want to elaborate on the fearless aspect, but maybe that's where his football career comes in. As for loving Jessica's country album, it sounds like these two just might be a match made in Texan heaven.