Top Five Bikini Bracket 2012 Pictures
Sofia, Halle, Bar, Miranda, and Rachel Are Off to a Sexy Start in the Bikini Bracket!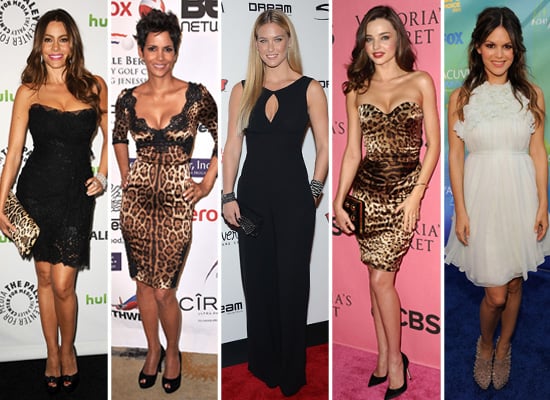 The 2012 PopSugar bikini bracket is under way, and some of Hollywood's hottest starlets are off to a scorching start. Last year's champ, Halle Berry, is going for a repeat win, though she'll have to ramp up her campaign if she wants to outpace the current leader, Sofia Vergara. Supermodels Bar Refaeli and Miranda Kerr are also in the running, as is Hart of Dixie's Rachel Bilson. Be sure to fill out your entire bikini bracket and you'll be entered to win your favorite Summer sunglasses with $500 from Neiman Marcus. Click here to play now!