Topless Photos of Amy Winehouse On Beach in St. Lucia
Amy Winehouse Hits the Beach Topless All Weekend Long
Amy Winehouse packed a few bikini bottoms, but apparently zero bikini tops for her NSFW vacation in St. Lucia over the weekend. The singer sported her natural hair for a change but everyone recognizes those tattoos as she frolicked in the waves with her friends as a late entrant into our year in bikini bodies slideshow. Who knows why they're all wearing tops and she isn't — at least she looks a bit healthier than her gaunt days. She also looks like she was getting a bit of tan, without any pesky tan lines. While Amy was one of the biggest trainwrecks of 2007 and this year didn't get off to a great start, she's been out of the spotlight a bit recently and maybe, just maybe, she's getting her life back on track.
UPDATE: To see newer photos of Amy's vacation, click here.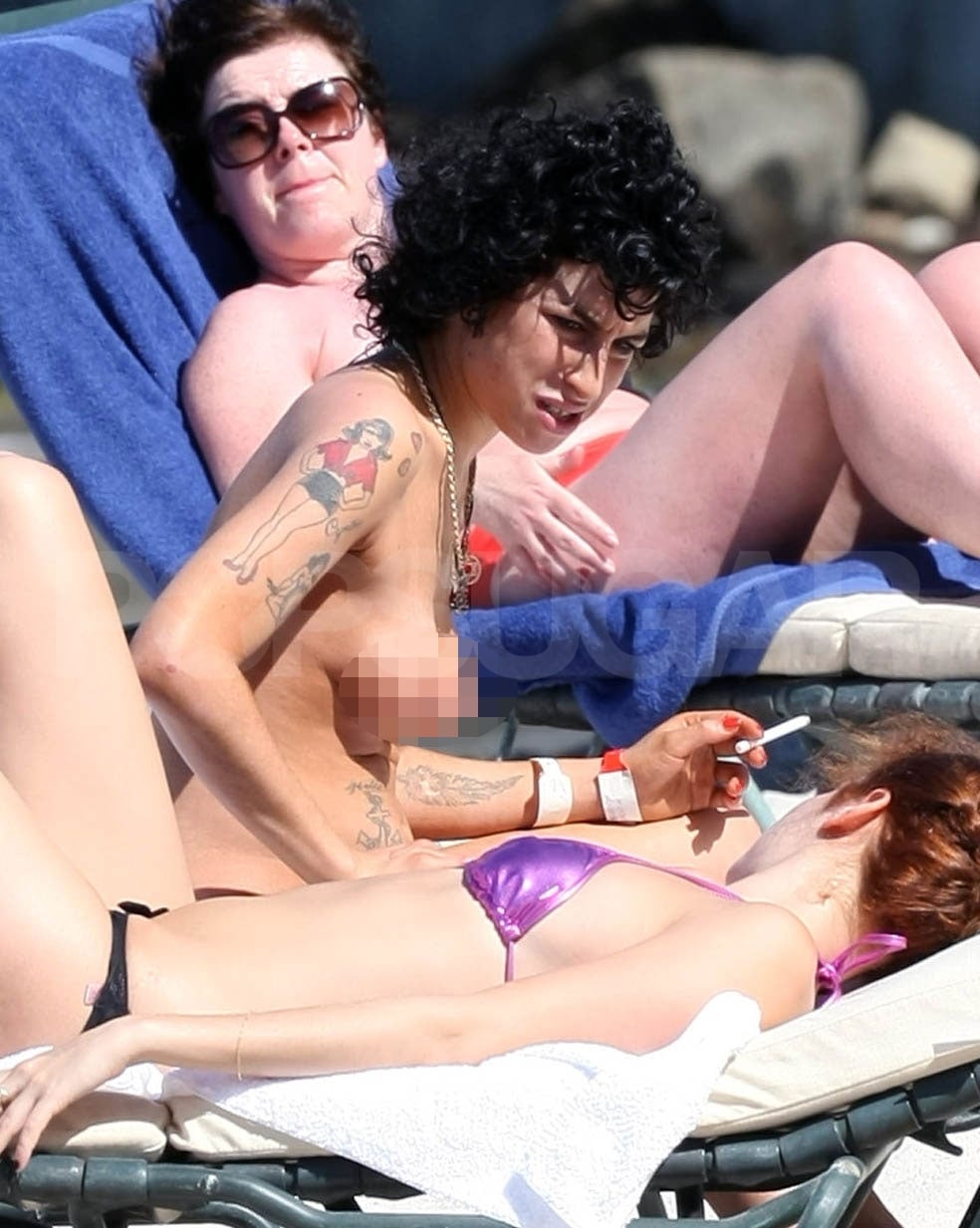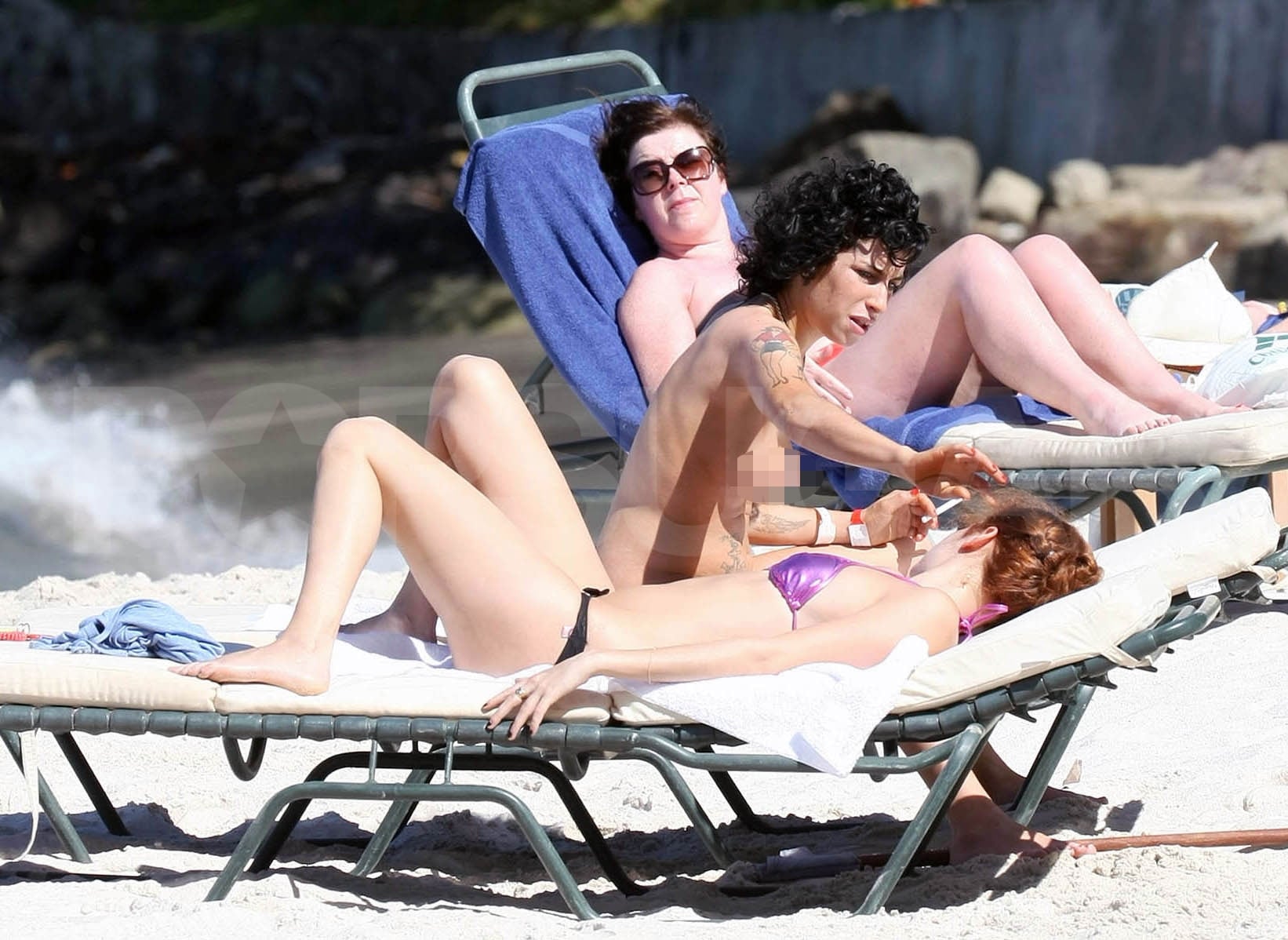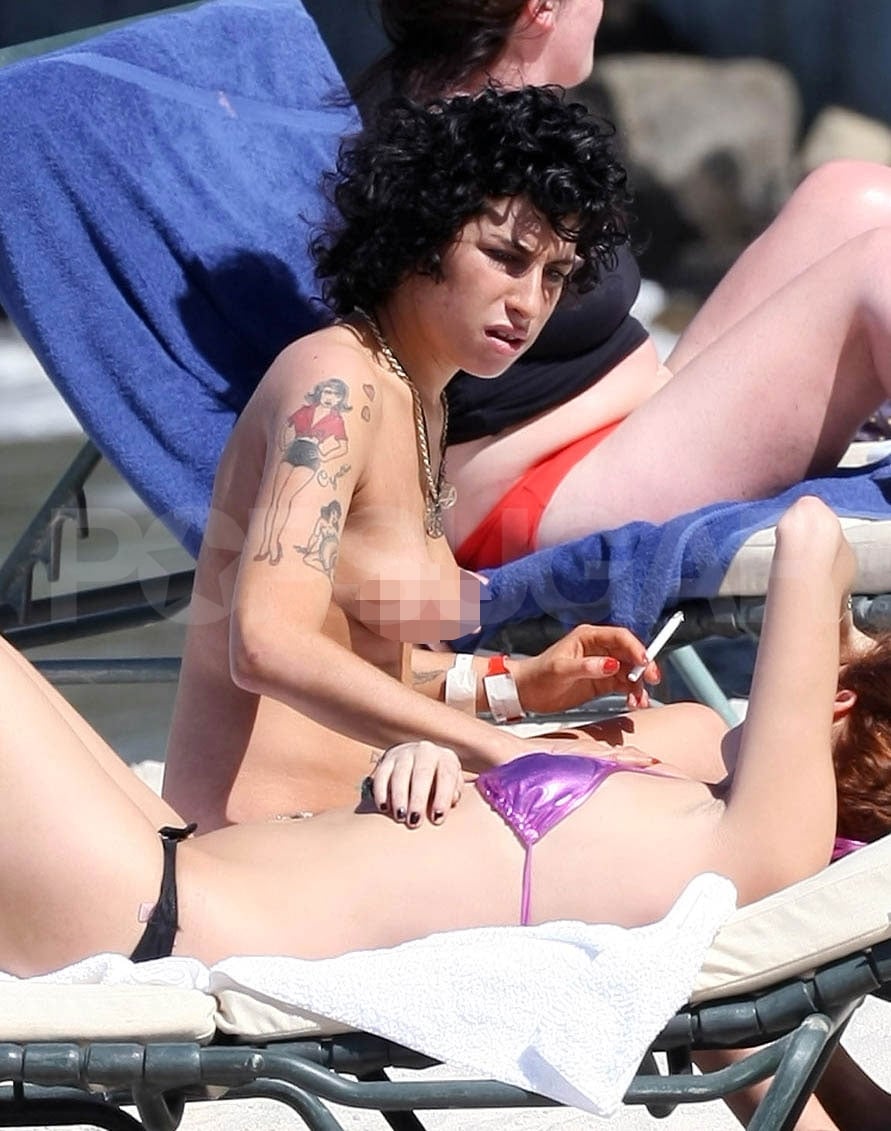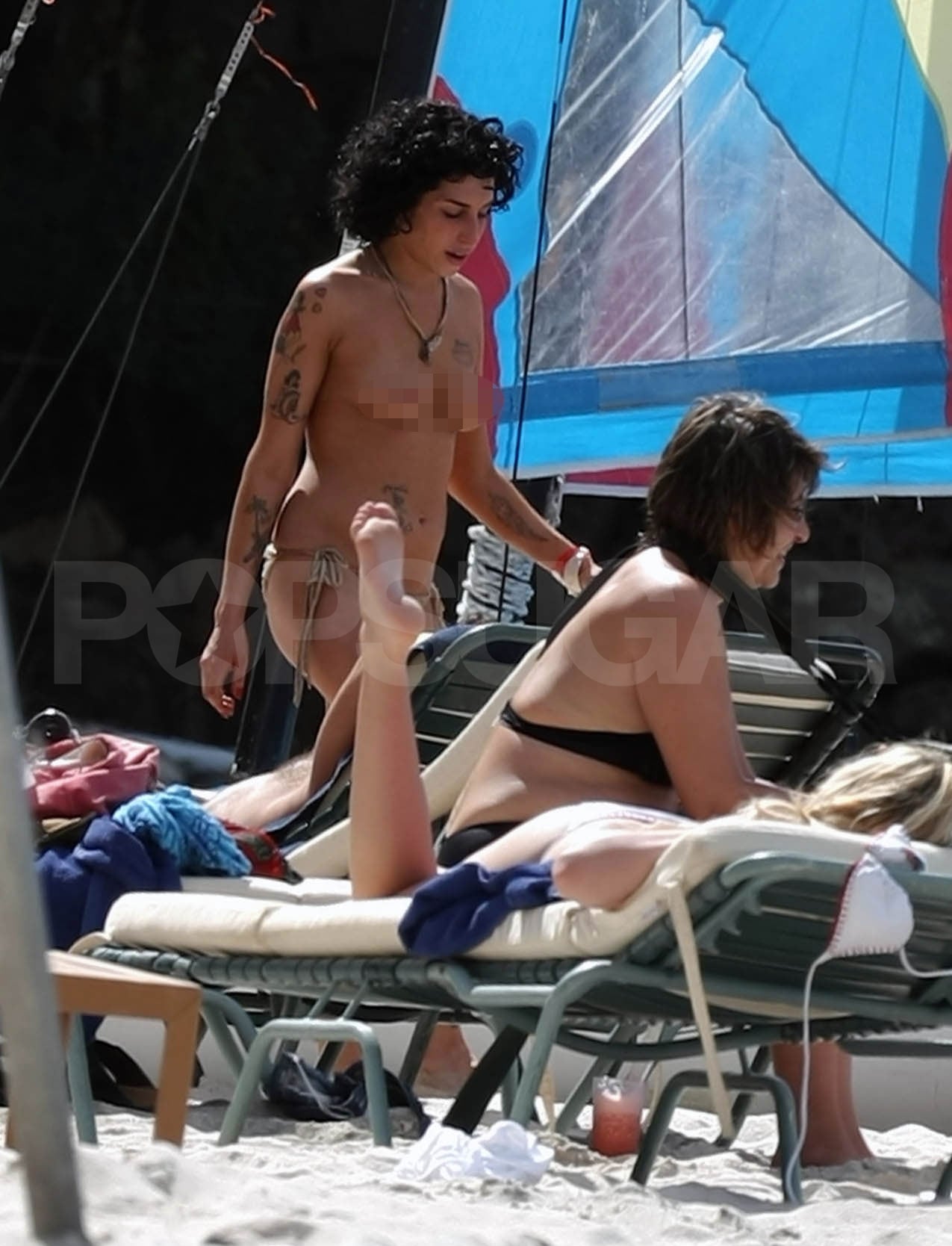 To see 15 more photos — some NSFW — of Amy Winehouse topless just
.