VMAs Drinking Game
Play Along With Our VMAs Drinking Game!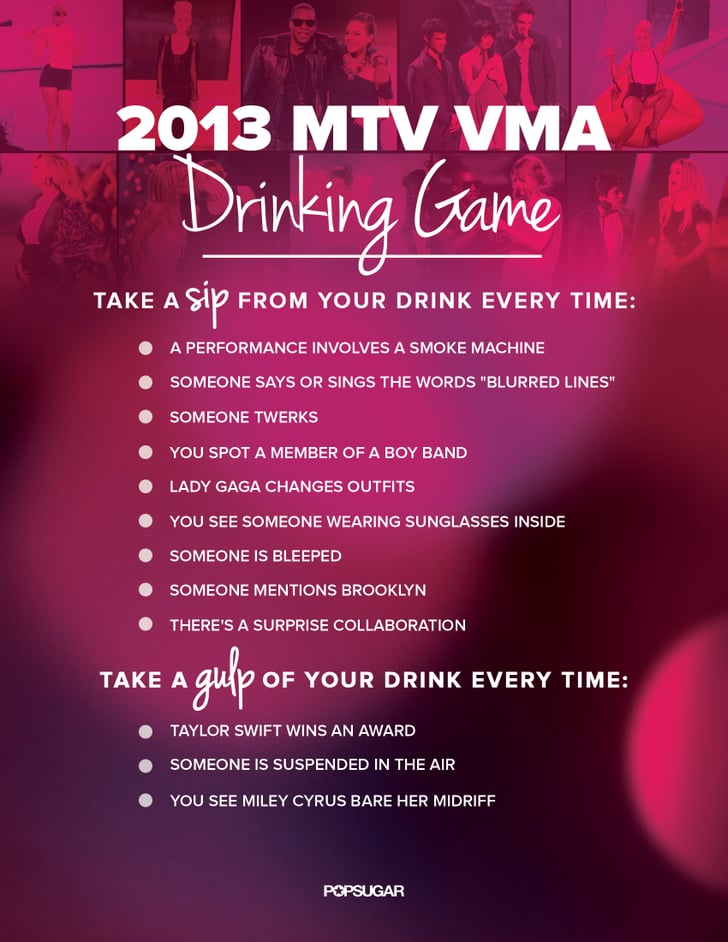 The MTV VMAs are almost here, and we're getting in the celebratory spirit with a drinking game! It's bottoms up when someone twerks, Miley shows off her abs, Taylor wins an award, and more. Watch our VMAs viewing party and play along with us all night long. We're going LIVE starting at 8:30 p.m. ET/5:30 p.m. PT and will be watching the show with you. The VMAs are all about the fun, but please drink responsibly.
Just click here to print it out.