Vanessa Gets Back To Her Pageant Roots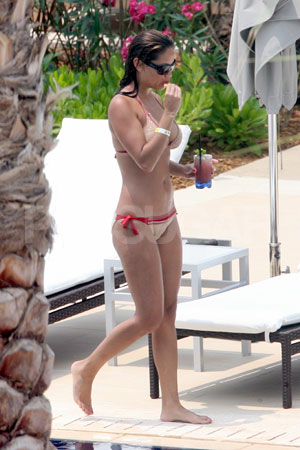 Cocktail in hand, Vanessa Minnillo took a little saunter around the pool showing off her kickin' bikini body in the Bahamas with Nick last weekend. The swimsuit competition has always been one of this Miss Teen USA 1998's strong assets, but she'll have to combine her knowledge of swimwear with a little bit of discerning taste at her newest gig.
She is teaming up with Mario Lopez to host this year's Miss Universe Pageant on May 28th. Getting back to pageants seems like a good call for Vanessa, who recently decided not to resign with TRL (for whatever reason). Hey, any excuse to wear a primarily sequins gown, right?