Victoria Beckham Statement on David Retiring
Victoria Beckham: "We Are All Excited About the Next Chapter in Our Lives"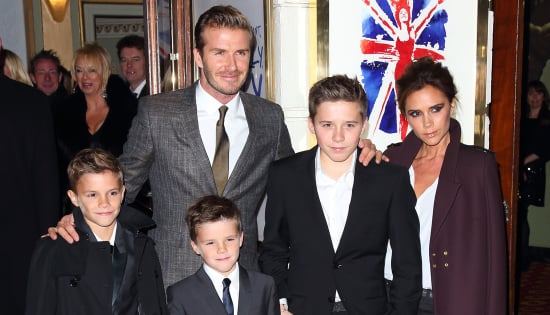 Yesterday, David Beckham announced his plans to retire from soccer at the end of his season with Paris Saint-Germain. He'll play his final game at the end of the month, and while we all mourn the loss of our favorite shirtless guy on the field, his wife, Victoria Beckham, is looking toward the "next chapter" in their lives. Victoria shared her sentiment in a statement on behalf of herself and the couple's four children. Here's what Victoria said about David's retirement:
"The children and I are so proud of David; it's been an incredible journey for us all as we have watched him play at clubs all over the world throughout the last 15 years. Myself and the children have cheered him from the stands, as he has held high trophies with his teams at Manchester United, Real Madrid, AC Milan, LA Galaxy, and Paris St.-Germain. This was not an easy decision to make, and to me and the children he will always be an amazing sportsman and a devoted husband and father. He is, and will always remain, a true ambassador for sport and is not just an inspiration to myself and our children but for millions of people worldwide. We are all excited about the next chapter in our lives and the adventures we will explore as a family."

Victoria added today on Twitter: "Thank you for all your lovely messages, we are so proud of you David." She also shared this sweet snap of the couple.