Victoria Beckham Talks About Her New Baby
Victoria Talks About Her Baby at Her Fashion Week Show as David Watches Soccer With the Boys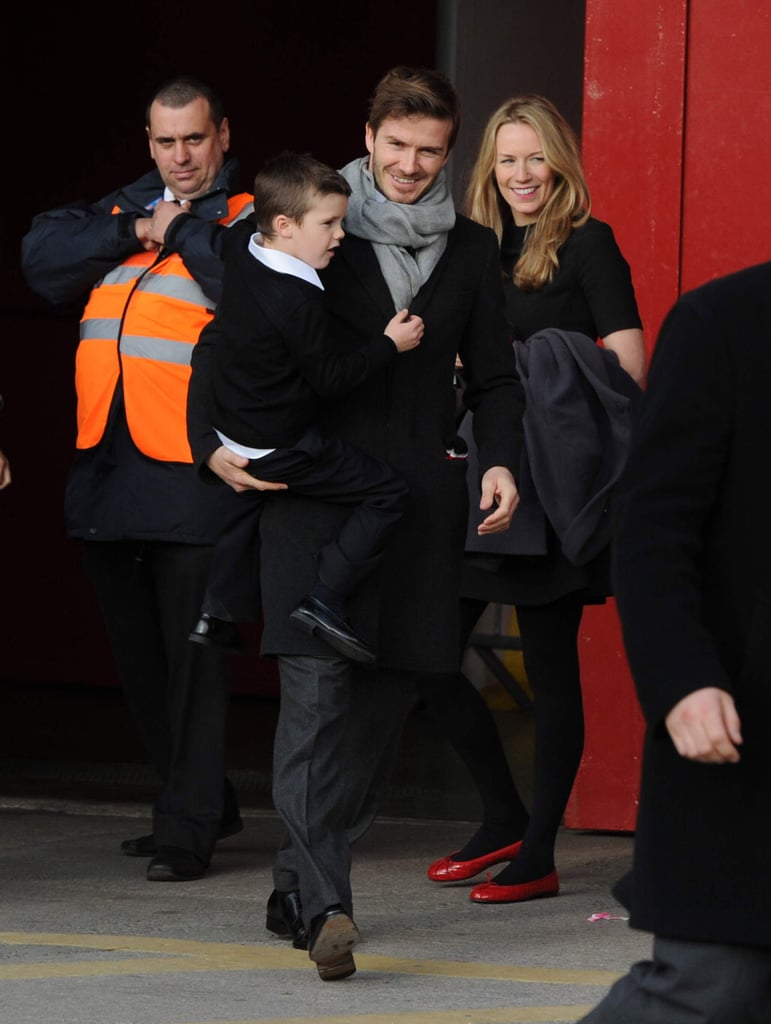 0
Victoria Talks About Her Baby at Her Fashion Week Show as David Watches Soccer With the Boys
David Beckham brought his sons Cruz, Romeo and Brooklyn out yesterday to watch a match between his old team, Manchester United, and the Manchester City squad in England. His mom Sandra came along as well, though Victoria was absent since she's off in NYC to focus on her Victoria Beckham Collection presentation at Fashion Week. Her show this morning was full of Victoria's signature chic dresses in a color palette of "desert brights,", but focus was also on her baby bump in addition to the clothes. She narrated the event just as she did at her last show, speaking about her and David's fourth child. She said:
On the child's gender: "I can go on the record and say contrary to rumors, I do not know the sex of my baby!"
On raising boys or girls: "We know what to do with boys. They're excited about having a little brother to teach how to play soccer. . . But, if it's a girl, we'd be over the moon as well."
On her designs: "I really want to give women the freedom to look beautiful, but feel comfortable. . . I can't wait to fit in [the dresses] again. I designed this collection before I found out I was pregnant."