Victoria Beckham is not an impulse buyer
By the looks of these super stylish pictures of Posh in the November issue of Harper's Bazaar, you would think that she would spare no expense when it comes to fashion. But actually, she says she more than often holds herself back when it comes to shopping. In her new style bible, that extra half an inch, she says: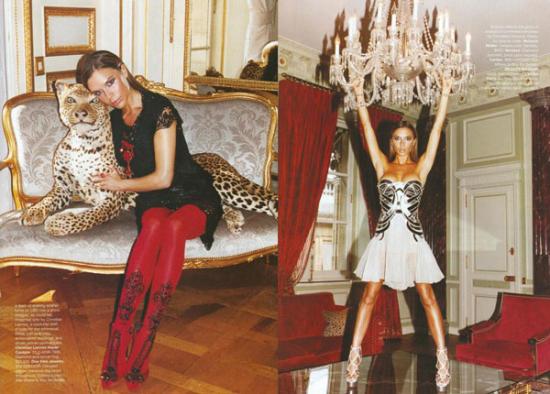 "Despite what people may think, I don't just walk into a shop and say: 'I want that one in every colour!...When I see something I like - especially if it is expensive - I ask the shop to put it on hold while I go away and think about it. You'd be surprised how often the desire fades when you leave the shop.
Victoria may look a bit robotic as a fashionista in these pics but thanks to the fabulous hilarious video we posted earlier today we are loving her now. She really has a softer side we hope to see more of. For more pics of Victoria looking posh, read more