Victoria is Just a Normal Girl Moving to the US
Start Slideshow
ADVERTISEMENT ()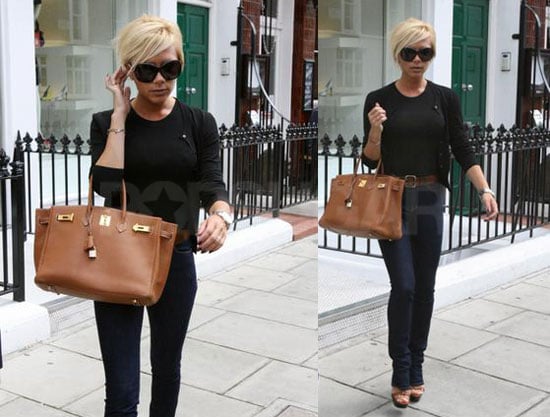 0
Victoria is Just a Normal Girl Moving to the US
Victoria spent one of her final days in London yesterday shopping before moving to the USA. Not every girl gets to buy whatever she wants and carry a fabulous Birkin around town, but Posh wants us to know she's just a normal girl who just happens to be "living quite a surreal life." She's getting ready for us all to see what that life is all about when her reality show airs next week. Here's more:
"It's funny. People really get to see what I'm really like. I have quite a dry sense of humor, which I hope is going to translate to Americans... I'm incredibly blessed and I wanted to show that to everybody."

If you think you know Posh from reading the tabloids, she says forget it. "People can have preconceptions because of the photographs that they see of me, because of some of the stories that they read about me as well," she said. "A lot of the time it couldn't be further from the truth. We're so used to having things written about us that aren't true."

And she has a warning to paparazzi gearing up to stalk the couple. "We're going to be quite low-key," she said. "There are people that are much more famous in L.A. than David and myself. We're not out every night. We're probably a lot more boring than people think."
Ah. The boring route. So many celebs have tried that before but you can still bet they will be dining at the finest restaurants with their celeb friends like The Cruises. We also expect to see them at some of Isabella's soccer games. We just hope we get to see our favorite lovable Posh come out.