Victoria Reveals Romeo Has Epilepsy
We had seen the Beckhams make multiple hospital trips but not until now do we know the real reason why. The rumors about Romeo can be put to rest since Victoria supposedly admitted the news in order to keep her son safe from the photographers' flashbulbs. Romeo has epilepsy and it's so serious he's been rushed to the hospital four times in the last three years. He's being treated but even with the drugs, flash photography can still cause a seizure. Victoria admitted to Romeo's condition when the paparazzi started aggressively taking the boy's picture. Here's more: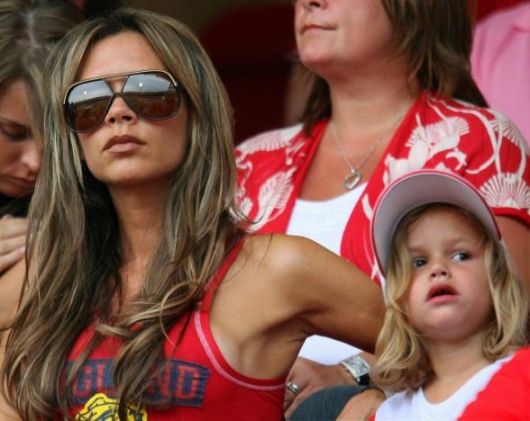 The frightened youngster reacted violently after being photographed at Heathrow last Saturday as he returned to Britain from Madrid with Posh and brothers Brooklyn, seven, and Cruz, one. Initially he shielded his eyes against the flashes as his mother pushed him through the terminal building in his buggy and out to a waiting car.

He then started screaming in terror and lashing out with his legs as one photographer pressed his camera inside the car and started flashing. Only then did horrified Posh, 32, reveal the truth about brave Romeo's dangerous condition. She pulled her blond-headed son to her, shielded him from the lights and yelled: "Leave him alone. He's got epilepsy. All that flashing will start an epileptic fit. You can't do that!"

Kevin Smith — owner of Splash news, the agency that took the shot —said: "No picture is worth putting a child's life in danger. Now that we know Romeo has epilepsy I will not be authorising any of my photographers to take flash pictures of him. I think this is absolutely the right thing to do and I hope other agencies follow suit."
We like when the agencies realize there is no reason to put these folks in danger - especially the kids. Let's hope other photo agencies leave little Romeo alone also.