Vince Buys Big in Chicago
Vince is currently working hard in London on his latest movie, Fred Clause, but has a little side project going on back in the states as well. Apparently he just purchased a massive penthouse worth $9 million on Michigan Avenue, and an apartment worth $6 million below for his mom. Rumor is Jen has been there to check on the progress of the work being done to the units. She was recently there to visit Oprah. Here's more on the big purchase: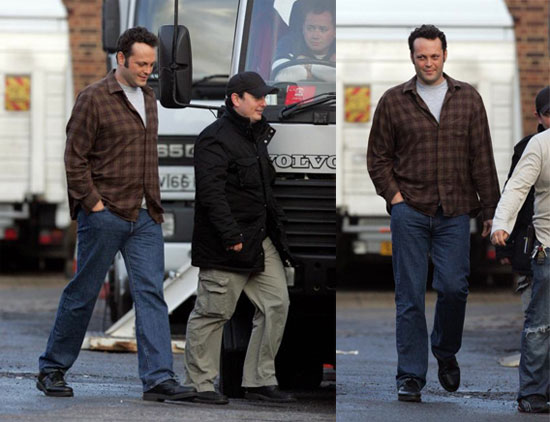 "Vaughn was in town a little over a week ago checking out the penthouse with a decorator," said a top Sneed source. "He wanted things sleek, but he wanted things large."

Vaughn was in and out in a matter of hours during the visit, dressed in jeans and a big smile. He had just returned from Northern Ireland, where he was filming a documentary on the neighborhoods in war-torn Belfast.

"The name on the lease is only his," the source said.
Sounds like Vince bought a huge penthouse that will have plenty of room for Jen and maybe even a family some day! Stay tuned... and in the meantime, more pics of Vince on the set in the UK so read more