Vince Vaughn Delivery Man Interview
Vince Vaughn Talks Fatherhood, Hollywood Weight Loss, and the Realities of Improv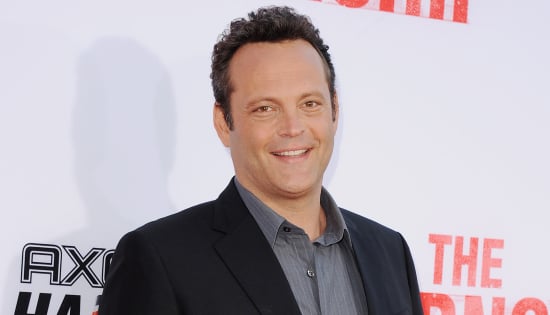 Vince Vaughn, who became a dad in 2010, takes fatherhood to the next level in his latest film, Delivery Man, out Nov. 22. In it, he plays David Wozniak, a man who has fathered 533 children through anonymous donations to a sperm bank. While Vince was in New York to shoot the film, which also stars Chris Pratt and Cobie Smulders, we got to sit down with him on the Big Apple set. During a break, Vince spoke candidly about the misconceptions of improv, shared his views on the Hollywood weight-loss phenomenon, and also opened up about his real-life role as father to daughter Locklyn and son Vernon.
On playing a dad: "That was powerful for me because as a dad you have a lot of hopes, mainly about your kid being enthusiastic about something that they love to do, having self-respect, being surrounded by good people. And you have a fear of them getting caught up in stuff that's not as rewarding. What is fun about the movie is that through the different kids, because there are so many, you play out all of those anxieties or hopes."
On drastic weight loss for a role: "I think it takes discipline and it's really impressive but sometimes I think that becomes what people think is great acting."
On the realities of improv: "I think the improv thing has become misunderstood. When I did improv in Chicago where Second City and all that came out of, it was a real craft that was understood that you were not just getting up and doing a scene and saying something crazy."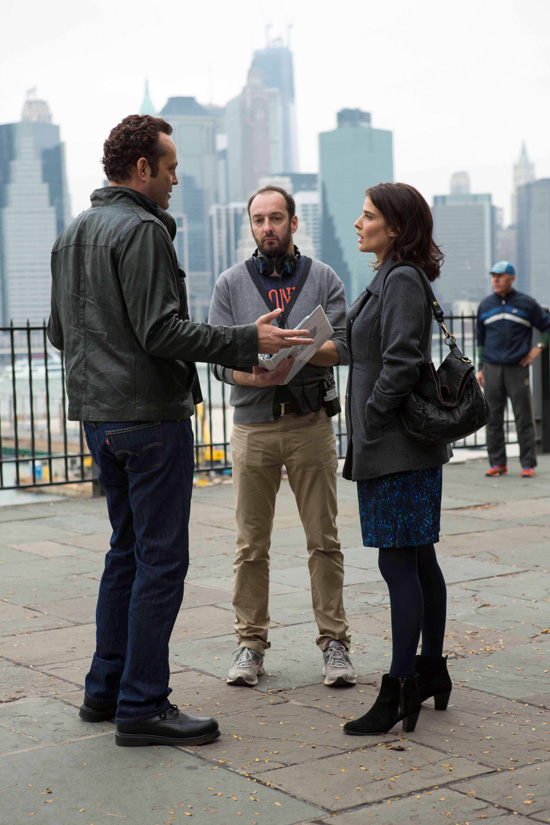 Read on for more from Vince Vaughn below.
On getting to know his costar Chris Pratt and getting into character: "Chris asked me one night to just go hang out and talk — he's a new father — you know, talk about our backgrounds and where we grew up, hopes and fears, the state of affairs of the world, and all of that kind of stuff. Just kind of spend some time, which is nice to have that because you just feel more comfortable. I think the best thing to have as an actor is your imagination."
On his own approach to improv: "I always considered myself an actor first and foremost. I think what happened is that we started doing these comedies in recent time, and people started thinking 'improv, improv.' But I don't think a lot of them know what they are doing. In The Break-Up, all of the scenes I shot with Jon Favreau were improvised — but the reason it worked so well is that it tells a story. If it was just him rambling about a concept that was interesting but it wasn't advancing the story then it wouldn't be as funny."