Vince Vaughn and Pregnant Wife Have Family Breakfast in LA
Is Vince Vaughn the Cutest Dad Ever?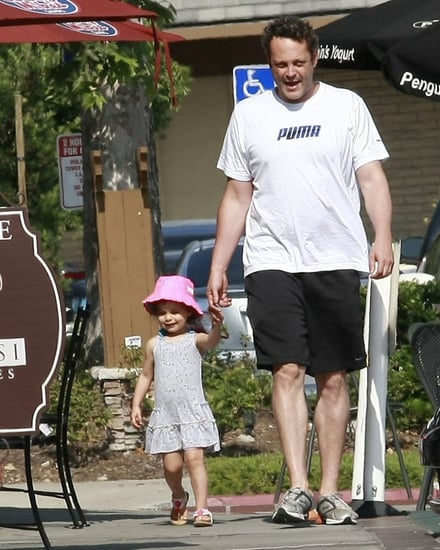 Vince Vaughn got sweet with his 2-year-old daughter, Locklyn, during an ice cream stop in LA on Saturday. He continued the family fun on Sunday to accompany his pregnant wife, Kyla Weber, Locklyn, and friends for breakfast at Hill Street Cafe in LA. Vince and Kyla are expecting their second child in August, and the baby's arrival will add to his already exciting year. Vince paired up with pal Owen Wilson on the red carpet to premiere their latest collaboration, The Internship, in May. He's also got two other films slated for release in 2013, Delivery Man, in which he fathers 533 children through anonymous donations at a sperm bank, and the highly anticipated sequel for Anchorman, due out in December. Vince is just one of the many stars to make a cameo in Anchorman: The Legend Continues — see all the stars who will make a guest appearance in the sequel.
Keep reading for more adorable family pics of Vince!