Watch the 2013 SAG Awards Live
Join Us LIVE! From the Screen Actors Guild Awards Red Carpet TODAY!
Award season continues today with the Screen Actors Guild Awards! POPSUGAR will be LIVE on the red carpet as our editor Lindsay Miller brings you interviews with your favorite stars, and Allison McNamara, Annie Scudder, and Becky Kirsch will be in studio talking about the best red-carpet looks and highlights from the show. Join POPSUGAR as we bring you all the action Sunday starting at 6 p.m. EST/3 p.m. PST.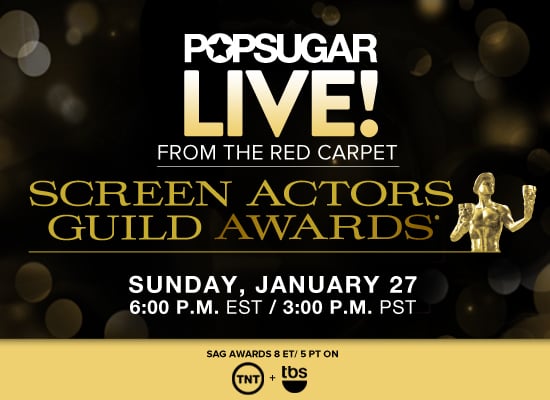 Catch all the SAG Awards action right here on POPSUGAR, and don't forget to tune into the SAG Awards show at 8 p.m. ET/5 p.m. PT on TNT and TBS.