Start Slideshow
ADVERTISEMENT ()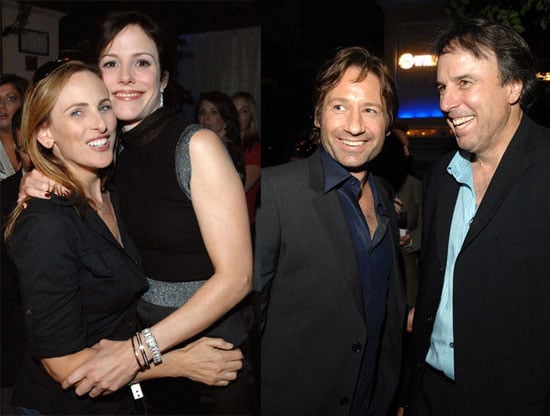 0
Weedsifornication Part Deux: In Praise of MK
Despite the fact that pretty MK slunk off into the night after the Weeds/Californication premiere, it looks like the post party was fun times. David, Kevin & MLP were clearly showing all the youngins how to par-tay. While MK wasn't in the house, I'm happy to report that her new co-star Romany Malco (Conrad on the show) has nothing but praise for the twin, "I understand, now, why she's so famous. She's got mad skills. It's almost like you come in every day and you meet your sensei, you get your ass kicked. At the end, you say 'thank you.'" Awwww, that warms my stone cold heart. So proud.
To see more pictures of the party including Matthew Modine, Gary Shandling, all the lovelies above and many others just
Images include Jennifer Carpenter, C.S. Lee, Julie Benz, Matt Blank, Marlee Matlin, Mary-Louise Parker, David Duchovny, Natascha McElhone, Kevin Nealon, Matthew Modine, Gary Shandling, Bob Greenblatt, Justin Kirk, Erin Cardillo, Allison Tyler, and Hunter Parrish.