Wentworth Down Under for the Holidays
There's nothing like a little Wentworth to get us through the slow news week. The actor headed to Australia to check a bunch of things off his list... visit his sister, promote Prison Break and check out a cool spot. We're happy to see Wentworth anywhere he wants to visit! Here's more: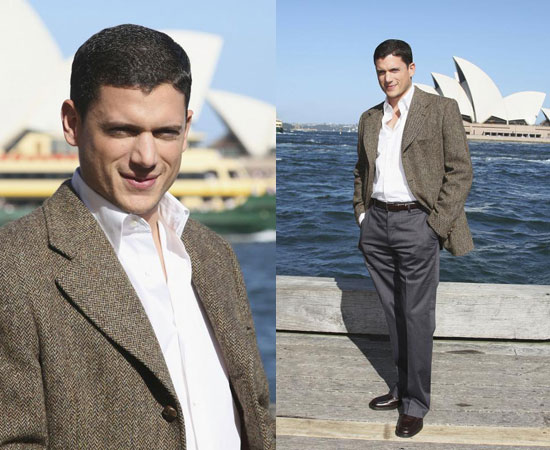 "I thought I'd kill three birds with one stone and get down to Australia.

"I can spend some time with loved ones over the holidays, visit a place I've always wanted to visit and do a little press for the show."

Miller's sister, Leigh, is living in Melbourne for a year.

"My sister just came back from Uluru with tales of kangaroos and the beauty of the area and she has a number of other day trips planned," Miller said.

"She and her friends have been very good about organising road trips and helping me explore what Australia has to offer.

"Half of my fascination with Australia is it seems to have the largest concentration of deadly creatures in and out of the water."
Happy hump day. Love that he's all about family! More of Wentworth promoting Prison Break down under so read more