What's Next in 2008?
What's Next in 2008?
We've spent the last couple weeks having lots of fun reminiscing about all our favorite things in 2007. From the most adorable families to couples we can't take our eyes off and endless starlet drama, it was a year we won't soon forget. We can't wait to see everything that 2008 has in store. Check out our list of predictions (and hopes) — what do you think will happen with all our favorite celebrities this year?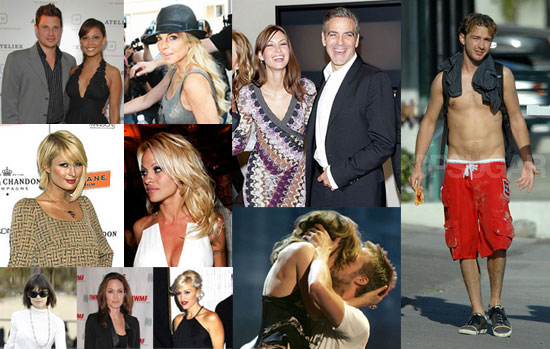 Shia gets a famous girlfriend
Jessica Simpson's country album is a huge hit
Lindsay Lohan finally makes a box office hit
Sarah Larson gets knocked up
Pam Anderson divorces (damn, too late on that one already...)
Hayden Panettiere becomes a bad girl
Gwen, Angie and Katie Holmes go for round 2 of pregnancy
McAdams and Gosling get back together (in our dreams)
Paris Hilton finally visits a third world country
Nick and Vanessa get engaged
Anything can happen! What do you predict?