What's Up With Mary-Kate?
What's Up With Mary-Kate?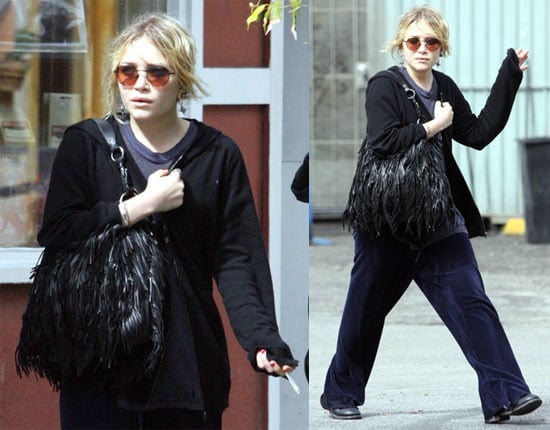 0
What's Up With Mary-Kate?
We were super excited last week to see the Olsen twins together looking all cleaned up, but sadly the new trend didn't last very long. In fact, Mary-Kate was almost unrecognizable in LA with her messy hair and sweats. If it wasn't for that cigarette we may not have figured it out. A lot of the magazines are writing about their fast paced lifestyle and we can't help but wonder if something sketchy is going on with the girls. It even shows in her recent low-key style — who knew MK even owned a pair of sweats!? This doesn't seem like the best way to promote their new spring line for Elizabeth & James so hopefully they'll be back to twin trendsetting soon enough.