Which Hot Rising Star Could Crack the Pop 100's Top 10 Next Year?
Which Hot Rising Star Could Crack the PopSugar 100's Top 10 Next Year?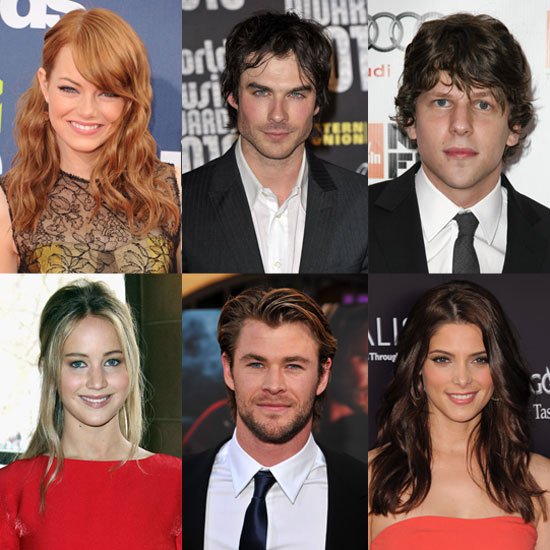 The top 10 of our PopSugar 100 is full of familiar famous faces, with stars like Johnny Depp, Jennifer Aniston, and Robert Pattinson right at the top! There are many young stars who weren't in the single-digit rankings, so we want to know who you think will jump to the head of the class in 2012! Emma Stone had a breakout 2011, racking up a Golden Globe nomination and landing roles in The Help and The Amazing Spider-Man. Ian Somerhalder heated up the small screen as Damon on The Vampire Diaries and was your pick for number one on the Favorite Vampires and Werewolves list. Meanwhile, Jesse Eisenberg wowed as Mark Zuckerberg in The Social Network, and Jennifer Lawrence got an Oscar nod for Winter's Bone. Chris Hemsworth was sexy in Thor, as Ashley Greene moved beyond Twilight with a new batch of movies and a stylish year on the red carpet. So tell us — which up-and-comer do you think has a shot at nabbing a spot on next year's PopSugar 100 top 10?