Who Is Lauren Silverman
Simon Cowell Opens Up About His Future Fatherhood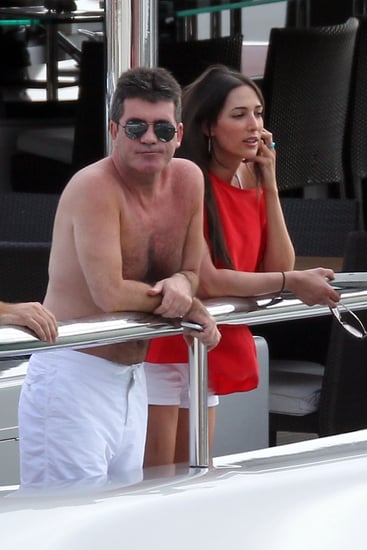 After weeks of baby news making headlines, Simon Cowell has addressed fatherhood rumors, saying, "I'm proud to be a dad." The music mogul will be a first-time father now that he's having a baby with Lauren Silverman, a 36-year-old Manhattan socialite who recently divorced his friend Andrew Silverman.
On Aug. 14, it was confirmed that the Silvermans reached an "amicable" divorce settlement. Following the separation, Andrew Silverman said in a statement, "As I've said all along, my priority was resolving this quickly for the sake of our son." His words echoed the sentiments in Lauren's statement: "I am committed to sorting things out with Andrew as amicably as possible to ensure the well-being of our son. I would hope for some space and privacy in order to work through this."
It will be the first child for the X Factor judge, and although Simon hesitated about having kids in the past, he seemed to change his tune last year when asked whether his feelings had shifted. "Well . . . yes. And no," he said. "I do really, really like kids, because I can talk to them and listen to them. The problem has always been how much time you need to devote to bringing up kids and I've always dedicated all my life to work, and at 52, I've probably missed the opportunity." At 53, it's clear that Simon didn't miss his chance, as he's now expecting a baby with Lauren. While details about the pair's relationship aren't quite clear, here's what we know about Lauren:
She's an American socialite. The baby will have parents from both sides of the pond, since Lauren is located in New York. She's also a bit younger than the British TV mogul — at 36, she's 17 years younger than Simon.
She's now officially divorced. The Silvermans reportedly hadn't been happy for a while. A source told Us Weekly that Lauren and Andrew — a New York real-estate bigwig — "have been unhappy in their marriage for some time," adding that a divorce had been "in the works."
Simon was reportedly named in the divorce papers. Sources say that Lauren's husband filed for divorce based on adultery.
This will be her second child. Lauren and Andrew have one son together, a 7-year-old, and her current pregnancy is said to be 12 weeks along.
She's known Simon for a while. The Silvermans were seen on a St. Barts vacation with Simon in January 2012, and in April of that year, Lauren stepped out in London to support the launch of his biography by Tom Bower, Sweet Revenge: The Intimate Life of

Simon Cowell

.