Who Wants It? Hilary Duff Wants It!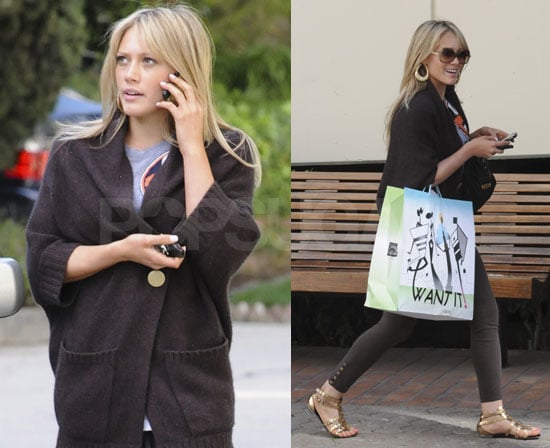 0
Who Wants It? Hilary Duff Wants It!
Hilary Duff was all smiles heading back to her car after a shopping trip in LA yesterday. She looks comfy cozy in her sweater and button-detail leggings — maybe she'd be interested in checking out the designs for Lindsay Lohan's upcoming line. Of course, Hilary has always held her own in the style department, recently telling Lucky magazine, "I'm very particular about the structure, texture, and detail of all my clothes. My favorite pieces are ones that steer away from the norm, at least a little bit, and I like things that have some drama." Hil's got enough drama in her earring collection alone, but somehow she still manages to pull off her trendy accessories.