Willow and Jaden Smith Interview With T Magazine
Jaden and Willow Smith's Latest Interview Makes Almost No Sense at All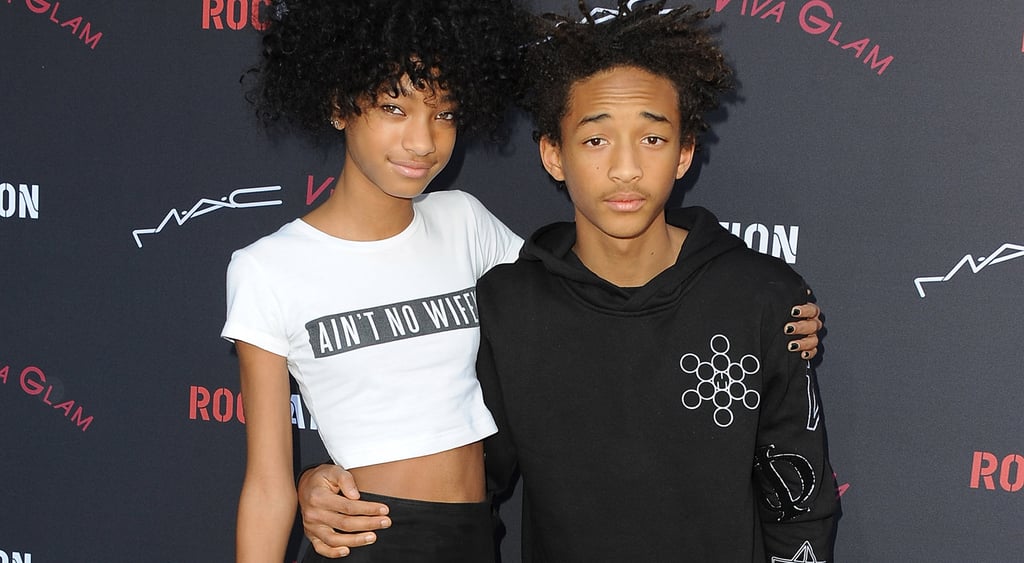 Jaden and Willow Smith recently agreed to an interview with T Magazine wherein they talked about their latest music endeavors; as you may recall, Jaden has been releasing what might be described as experimental music for the past few months, and Willow, of course, is back after her wildly popular 2010 hit "Whip My Hair." As the brother and sister delve into their creative process, thoughts on education, and more, we couldn't help but scratch our heads and (desperately) try to keep up. Keep reading for the absolute most bizarre quotes from Willow and Jaden's recent interview.


From Willow
On time: "I mean, time for me, I can make it go slow or fast, however I please, and that's how I know it doesn't exist."
On time, continued: "Because living."
On what recurs in her work: "The feeling of being like, this is a fragment of a holographic reality that a higher consciousness made."
On how she's gotten better: "Caring less what everybody else thinks, but also caring less and less about what your own mind thinks, because what your own mind thinks, sometimes, is the thing that makes you sad."
On reading: "There're no novels that I like to read so I write my own novels, and then I read them again, and it's the best thing."
On collaborating with Jaden: "Me and Jaden just figured out that our voices sound like chocolate together. As good as chocolate tastes, it sounds that good."
On her style: "I like to go to places with my high-fashion things where there are a lot of cameras. So I can just go there and be like, 'Yep, yep, I'm looking so sick.' But in my regular life, I put on clothes that I can climb trees in."
On babies: "When they're in the stomach, they're so aware, putting all their bones together, putting all their ligaments together. But they're shocked by this harsh world."
On what's next: "I think by the time we're 30 or 20, we're going to be climbing as many mountains as we can possibly climb."
From Jaden
On careers vs. life paths: "That's another thing: What's your job, what's your career? Nah, I am. I'm going to imprint myself on everything in this world."
On things worth having: "Anything that you can shock somebody with. The only way to change something is to shock it. If you want your muscles to grow, you have to shock them. If you want society to change, you have to shock them."
On babies: "When babies are born, their soft spots bump: It has, like, a heartbeat in it. That's because energy is coming through their body, up and down."
On babies, continued: "It's prana energy because they still breathe through their stomach. They remember. Babies remember."
On school: "Here's the deal: School is not authentic because it ends. It's not true, it's not real. Our learning will never end. The school that we go to every single morning, we will continue to go to."
On personal goals: "I have a goal to be just the most craziest person of all time. And when I say craziest, I mean, like, I want to do like Olympic-level things. I want to be the most durable person on the planet."