Win a $1,000 Shopping Spree
Join POPSUGAR Must Have and Enter Our $1000 Giveaway!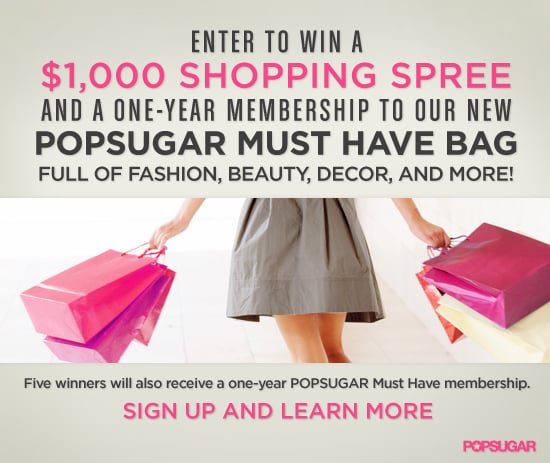 Here is your chance to make over your wardrobe with a $1,000 shopping spree and be the first to receive 12 months of our POPSUGAR Must Have bag! We're giving you a chance to win all of our favorites in fashion, beauty, decor, and much more, handpicked by our editors, shipped right to your door every month.
The fun and prizes don't stop there; we are giving away five additional 12-month memberships of our POPSUGAR Must Have bag. Our customized collection will include tried-and-true classics, celebrity favorites, and brands you've yet to discover. Plus, the more you share this with your family and friends, the more we'll reward you. Think of it as a gift you give yourself — or it makes a perfect present for someone special in your life.
Enter the giveaway and join us as we kick off July with our Summer must-have bag!
This giveaway has ended.