Win a Trip to the Sex and the City Premiere
It's no secret how excited we are for the release of the Sex and the City movie, so we're thrilled to bring you this amazing contest from one of our favorite drinks (hint, hint, look at what's in the place of Pop's usual coffee cup) vitaminwater. Seriously, we wish we could win this one! From now until April 30th, you can enter vitaminwater's "Friends with Benefits" sweepstakes. The grand prize is a trip to NYC for you and three of your closest friends (of course) to attend the official May 19th premiere of Sex and the City. So what are you waiting for, go ahead and enter. And make sure to catch the film when it releases on May 30th to see vitaminwater share the big screen with the hottest ladies in NYC.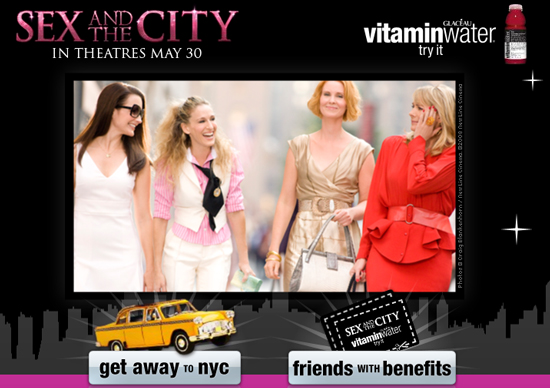 Thank you to vitaminwater and the limited-edition, SATC-inspired XXX bottle, for sponsoring this post.