Winter Olympics Protests
What's With All the Controversy Around the Winter Olympics?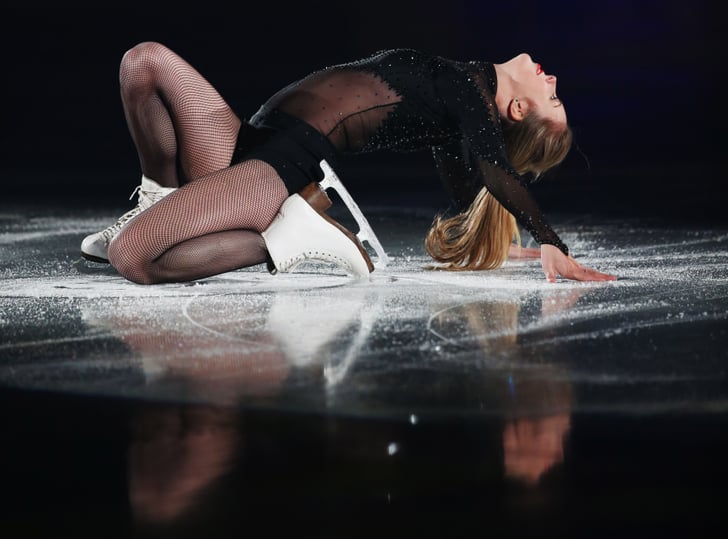 Do you love figure skating but worry that you're supposed to boycott the upcoming Winter Olympics in Sochi thanks to Russia's antigay laws? Athletes and fans alike are wondering how to handle the Games after Russian President Vladimir Putin signed a draconian bill into law this past June. Called an antigay propaganda law, it basically means you can go to jail for saying it's OK to be gay or raised by gay parents. Understandably, many are concerned about how this might impact gay fans, reporters, or Olympians traveling to the country. And activists have called for a boycott of the Games and Russian products — like vodka.
Back in October, Putin assured everyone that gay people will be welcome at the Winter Olympics, but his statement didn't fully address the issue. Following months of protests and worldwide criticism over the law, Putin said, "We are doing everything, both the organizers and our athletes and fans, so that participants and guests feel comfortable in Sochi, regardless of nationality, race, or sexual orientation."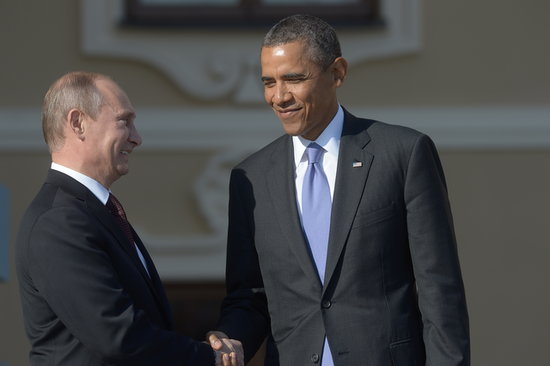 Despite Putin's assurances, the US is taking the 2014 Games as a chance to make a statement about human rights. Like the presidents of France and Germany, President Barack Obama has decided to skip the Games, and instead the US is sending three openly gay athletes to head up the delegation: tennis star Billie Jean King, who came out in the '80s as one of first openly gay professional athletes, Olympic gold-medal figure skater Brian Boitano, who just came out this week, and Olympic hockey medalist Caitlin Cahow. A White House spokesman explained: "The US Delegation to the Olympic Games represents the diversity that is the United States." As for Team USA, many hope that Americans at home will support them and that the Games can be a chance to further a dialogue about inclusion.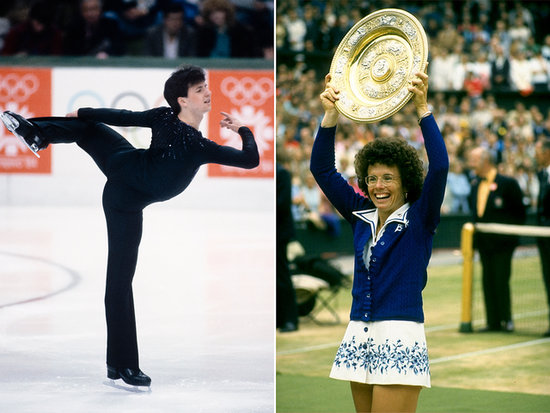 Keep reading to find out if US presidents typically attend.
In 2008, George W. Bush made the trip to Beijing for the Olympics. Joe Biden represented the US at the Vancouver Games in 2010. And you may recall in 2012, First Lady Michelle Obama lived it up at the Summer Olympics in London. While there, she met up with David Beckham and some cute kids for a Let's Move event and cheered on Team USA's men's basketball team. But this year will be the first time in more than a decade that a president, vice president, first lady, or former president has failed to attend an opening or closing ceremony. Russia's decision to give NSA whistleblower Edward Snowden asylum probably isn't helping either.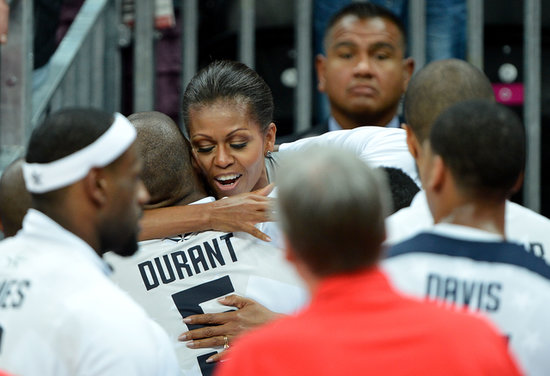 Apparently aware of the PR problem, Putin's Russia is making even more human right's overtures. The Russian parliament voted on Wednesday to grant amnesty to those jailed for less than five years, especially mothers with young children, people with disabilities, or those who committed crimes as minors. Two members of the protest punk group Pussy Riot, whose jailing has been decried as a human right's violation, as well as Greenpeace activists, will likely be included in the up to 5,000 inmates set to be freed. How does Pussy Riot feel about it? Member Maria Alyokhina reportedly asked: "Can I refuse to be amnestied?"