The Wolf of Wall Street GIFs
Watch Leonardo DiCaprio Dance in The Wolf of Wall Street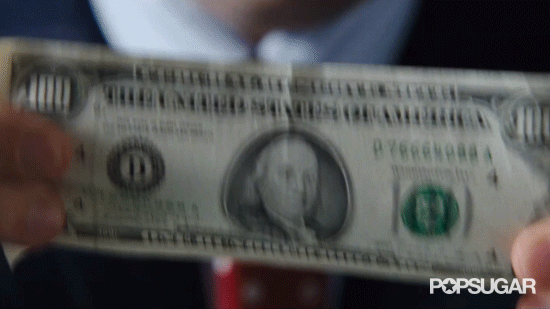 A new trailer for The Wolf of Wall Street was released this week, and it's just as much fun as the first preview. Why, you ask? Well, based on the clip, Martin Scorsese's newest film features Leonardo DiCaprio getting into all kinds of shenanigans, like yachting, dancing, and living a generally expensive yet carefree life (looks like Gatsby's got some competition). Check out the most GIF-worthy moments from the trailers before the movie hits theaters Dec. 25!
See Leo. See Leo Dance. Dance, Leo, Dance.
The "Make It Rain"
"Maybe THIS Will Earn Me an Oscar"
Another Way to Toss Back a Cocktail
"Down, Boy."