No Wonder Jessica Is Depressed
Remember when Nick was famous for being in some boy band and Jessica was barely known since she was competing with the likes of Britney and Christina? In fact, Nick was much more well off that Jessica's dad supposedly even recommended that she did not sign a prenup. Then the couple we fell in love with changed and Jessica's career was on fire. Looks like the tables are turned again. Not only has Nick moved on and found a new love but he's back on top according to album sales. Here's more: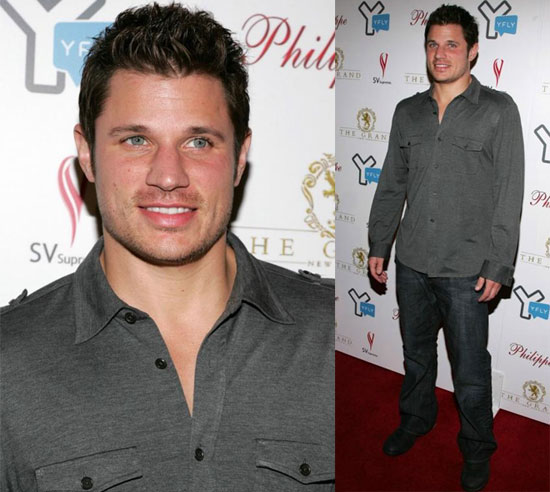 To date, Simpson's fourth album has sold a total of 218,972 copies and currently sits at No. 131 on Billboard's Top 200 Album list, while her ex-husband's new album has seen 545,345 sales due to the success of its title ballad.

The Daily News said that those numbers reflect a drastic drop for Simpson, whose last album sold 2.9 million copies, while in contrast reflects triple the amount of sales Lachey enjoyed with his last musical offering.
To be fair Jessica has been spreading herself a little thin lately. Between creating hair extensions, shoes, bags and more as well as acting in films and as her own publicist, there's not a lot of time left in the day for a singing career. Nick, however, is doing just fine. And for pics of him looking fine this weekend, read more